For a pretty long time the issues of distribution, allocation, and management of water resources have remained a significant challenge, requiring better considerations and practices. Especially, in many water-stressed regions of the world, it plays a vital role in social, financial, and political strategies. Access to safe drinking water is a basic well-being and financial advancement concern at the national, regional, and local levels (WHO, 2011). One out of every seven people has required access to even the most basic supply of safe drinking water in order to meet basic personal and home needs. Several million are left with little choice but to walk for long distances to get water from dangerous sources, for example, unprotected wells, streams, or lakes (Rahman & Islam, 2019).
According to the UNDP, within 2050, one out of four people will suffer massively from the water crisis and to address the problem the United Nations has already included the issue in its sustainable development goal-6 which will ensure safe and affordable drinking water by 2030. Every year on March 22, world water day is celebrated whose core focus is to support the achievement of SDG goal-6 and tackle the global water crisis. World Water Day is going to be celebrated this year with the theme-- "Groundwater-- Making the invisible visible." The main purpose of this theme is to ensure the best use of the groundwater which is seen as the hidden treasure to deal with the problem of water across the globe. But does the theme fit for the south-western coastal region of Bangladesh where the people are already suffering from the rampant destruction of natural disasters, poverty, and salinity? According to a Union Parishad (UP) official of the region, "the water problem is not an issue the people have the time to deal with, they are preoccupied with many more problems."
WHO (2004) reported that the groundwater in the country's southwestern region (Khulna, Satkhira, and Bagerhat districts) is unsafe for consumption due to its excessive salinity. Contamination of groundwater does not always imply the inevitability of climate change; humans contribute equally to this hazardous situation. Excessive groundwater abstraction disrupts the delicate balance between freshwater and seawater levels, allowing saline seawater to enter and contaminate freshwater.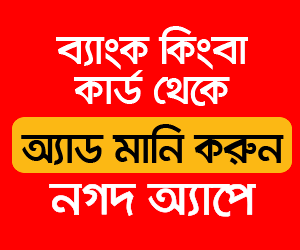 In these circumstances, the only way for people in those locations to deal with the water crisis is to use surface water. However, surface water sources are extremely vulnerable in this location due to the rampant incidents of natural disasters. Moreover, salinity intrusion into this regions' inland is also a consequence of the Ganges flow being significantly altered for more than 40 years at the Farakka barrage (Rahman, 2017). Therefore, surface water must be treated prior to consumption, and in southwest coastal Bangladesh, the most often used alternative drinking water solutions include pond sand filters (PSF), reverse osmosis (RO), and rainwater harvesting (RWH). According to a survey conducted in Dacope Upazila, PSF is the most used source of drinking water (38 per cent) followed by tubewells (30.4 per cent), rainwater harvesting (RWH) systems (12.6 per cent), ponds (10.3 per cent), and others (8.7 per cent) (Harun, 2013). The Department of Public Health and Engineering (DPHE), non-governmental organisations (NGOs), civil society organisations (CSOs), and community members are attempting to speed up the process of making people in the coastal region more resilient to water crises.
Despite significant demand, available PSF technologies are insufficient, and many of them are inoperable, with a lack of focus on PSF technology maintenance being one of the primary causes of this chaotic state.
Consequently, most of the people who live there, drink pond water mixed with alum (potassium aluminium sulfate), not thinking about how pure it is. Capacity gaps in product handling and a scarcity of appropriate instruments locally lead to the water source's non-functionality. However, the challenges are not as swimple as they appear at first glance, and often include underlying complications that exacerbate the troubles.
According to a survey conducted by Gender-responsive Coastal Adaptation (GCA) project, the majority of UPs in coastal areas, the smallest unit of Local government, allocate inadequate water, sanitation and hygiene (WASH) budget for installing water and sanitation purposes and they do not keep any allocation for the maintenance of water-related infrastructure rather than makes beneficiaries accountable for the maintenance. However, residents of coastal areas live in extreme poverty, and beneficiaries' indifference to pay for water, let alone operations and maintenance (for example, 80 per cent of PSF users do not pay for O & M), creates a major barrier to the system's continued operation, making it difficult for them to obtain clean drinking water. (Hossain, 2021).
The WATSAN committee responsible for reporting to DPHE about UP WASH issues and needs is underperforming. People aren't receiving adequate resources, and the committee is overlooking the operations and maintenance that have already been implemented. Furthermore, according to a Union Parishad (UP) secretary, there is insufficient allocation sector to consider water project allocations since the allocation structure for coastal regions in UP is similar to that of the rest of the country, despite the fact that the context is completely different and necessitates special attention with a modified structure.
The importance of safeguarding groundwater is enormous, especially in coastal areas, necessitating efficient use of surface water. Preventing pond water contamination, allocating adequate funding for water projects (operation, and maintenance) under budget heads, and ensuring efficient DPHE operations can turn the difficulty into an opportunity to strengthen the coastal people's resilience.
Zamil Ahamed Limon, Akash Kumar Saha, and Md. Toslim Hossen are students of
URP discipline, Khulna University.
[email protected],[email protected], and [email protected].