Sri Lanka has declared a state of emergency following a violent protest outside of President Gotabaya Rajapaksa's residence. Protests followed next day may likely to continue in the face of unbearable belt-tightening. Hundreds of angry protesters gathered in front of the president's private residence outside of Colombo on Thursday last, demanding his resignation. At one stage they set several police vehicles on fire and the police retaliated with firing tear gas and water cannons to disperse them. The protesters threw brickbats in response and many were left injured on both sides.
With the declaration of emergency and placing of the capital under curfew, the country is in turmoil. In fact, the island nation has been facing the worst financial crisis since its independence. Its foreign exchange reserve fell precariously low at US$ 2.4 billion at the end of July last. On the other hand, Bangladesh with its forex hitting a record high at US$48 billion provided the cash-strapped country with $250 million loan assistance through currency swap.
Since the suicide bombing on the Easter Day in 2019, in which 250 people were killed, foreign tourists had been staying away leading to a precipitous erosion of the nation's main income. On top of that the pandemic diminished any hope of recovery of the tourism industry. Thus the country's economy contracted 3.4 per cent in 2020. It has only aggravated since then with food price doubling and shortage of money for import of fuel.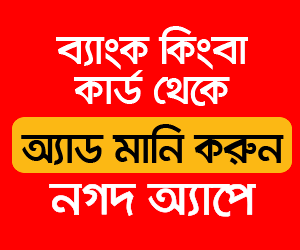 There have been reports of government opting for power cut for 10 hours and in some places for 13 hours a day. The situation is so precarious that hurricane lamp and charcoal iron ---both look awkwardly primitive in this digitised age---have staged a comeback to many of the Sri Lankans' homes.
Even more worrying is the fact that public examinations in schools had to be postponed because of non-availability of paper. Even two major newspapers were forced to suspend their publication of the print edition because of shortage of newspaper and escalation of price. Even online publication is likely to suffer if power supply is slashed for long hours. There will hardly be any readers if somehow the e-papers come out.
It is sad to see that a country which was once the leader in various social indicators among the South Asian nations is now in disarray. People are undergoing an unprecedented ordeal in peace time. Indeed, the protracted war with Tamil separatists in Jaffna drained the country of its resources but still the country hardly bled like this at that time.
Protesters hold the Rajapaksas responsible for bringing the country to this mess. This is why the protest started outside of the president's residence. On Friday, protesters unleashed their anger and discontent by throwing stones at the residence of the mayor of Moratuwa.
Sri Lanka's problem mounts with its obligation for debt servicing to the tune of $1.5 billion this year. In a situation like this can it make the payment of loan or is destined to default? It asked for another loan from Bangladesh and has requested the International Monetary Fund for a rescue package. Unless helps come, the country faces a bleak prospect. Meanwhile, India is sending 40,000 tonnes of diesel under its credit line of $1.0 billion. This will assuage the pain to some extent but more aid will be needed to save the troubled country from a humanitarian disaster.
Here is a lesson to be learnt. Reliant on a single or a few sources of forex income, least of all if it/those are dispensable or non-essential service sectors, no economy can weather the upheaval of an unsettling development such as the pandemic.