The 2-month-long Covid-19 pandemic's intensity appears to be on the wane in the country, at least for now. But its hangover is still around, a section of vulnerable adolescents being 'possessed' by it. They are yet to muster the capability to beat their spells of depression. Professionals having expertise in teenage mental health view the scene as a result of long confinement to home or seclusion. They also blame the absence from collective activities like attending classes or fun-making in groups for a number of students' seemingly deep-seated preference for remaining alone. To the relief of society in general, their number is small.
However, this state of adolescent mental health is feared to continue for some more time. To the relief of the parents and education authorities, the pandemic's overall psychological impact has not resulted in any incurable health or psychological complications. The most feared corollary of these abnormalities could have been the students' indulging in morbid thoughts. Although the tragic death of an adolescent girl student at a high school in Faridganj upazila, Chandpur, is not directly linked to post-pandemic depression, her situation has apparently been shaped by the school's teachers joining work at the reopened institution. A handful of them have allegedly exploited the pandemic's adverse impact. Calling their abetting of the case cruel is gross understatement. To elaborate, a group of teachers at the school have allegedly pushed the helpless student to such a depressive fit that she had to commit suicide. Her fault was she had failed to clear her 'unpaid' tuition fees. The total amount comes to Tk 1,630.
The 13-year-old female student was studying in Class-8, with her school final SSC exams only two years away. According to a report carried by a news agency on March 20, the deceased student's father, an expatriate in a Gulf country, couldn't send any money home for the last three months, with him being jobless. It led to her daughter's inability to pay her school tuition fees, resulting in the amount's accumulation. Quoting the ill-fated girl's mother, the report says the helpless student's incapability to clear her dues prompted the school's teachers to 'mock' and 'shame' her in presence of other students. The inhuman treatment continued unabated. And at one stage, the teenage girl reportedly found it hard to take in the humiliations any more. On the fateful night of March 20 the girl killed herself by hanging.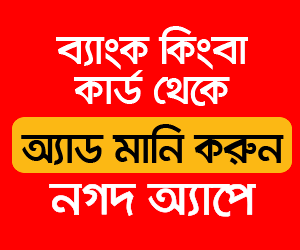 Adolescent girls committing suicide has long been a common social scourge in Bangladesh. Of the people resorting to the extreme path to free themselves of any kind of disgrace or ill repute, women and teenage girls comprise a considerably large part. Society singles them out for bad names mostly stemming from rumours of illicit relationship with males, baseless or authentic allegations of misdeeds, failure to attain something big or poor exam results, and also extreme poverty. Manic depression also plays a great part in women's suicide incidents.
The Chandpur school girl was, hopefully, free of these complicated mental disorders. The reasons behind her leaving this world so early lurked in the mindless behaviour of a segment in society. The most terrible aspect of the whole episode is, it was the teachers at a school whose cruel treatment meted out to a female student had, in one or another way, led to the tragic end of a budding life. The said educators may have fixed the price of a student's life. It comes to mere Tk 1,630. Sadistic male or female teachers punishing girl students, caning them or the perverts of them detaining students for long after school hours are common scenarios in the rural and suburban areas. Humiliating a helpless student for her accidental failure to clear her tuition fees is an addition to the school-based so-called disciplinary measures.