Global food prices are most likely to keep rising even after jumping to a record high in March this year as reflected in the FAO Food Price Index (FFPI) which averaged 159.3 points in March, up 12.6 per cent from February when it had already reached its highest level since its inception in 1990. Food accounts for a much larger share of average household's total expenditure in developing countries like Bangladesh where food, non-alcoholic beverages and tobacco weigh very heavily on the consumer price index (CPI), the principal measure of inflation in Bangladesh accounting for 59 per cent of total weight. Furthermore, higher energy prices will also feed into food prices through increased transport and input costs.
Bank of England Governor Andrew Bailey at a parliamentary hearing last week said a surge in food costs could have "apocalyptic" consequences for the poorest people in society and the global economy. He further added that "That is a major worry not just for this country but for the developing world". Rising food prices are a catastrophe and they have been going up very fast. Some estimates indicate prices may go up between 20-40 per cent before they settle down.
Rising global food prices to record levels are not only contributing to rising inflation but also creating growing levels of food insecurity. The heads of the World Bank group, International Monetary Fund, United Nation's World Food Programme and World Trade Organisation on April 22, 2022 released a joint statement calling on the international community for urgent action to address food insecurity, to keep trade open and support vulnerable countries, including by providing financing to meet the most urgent needs.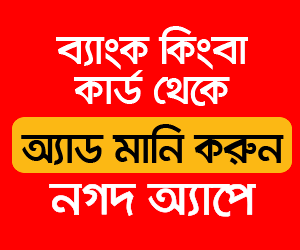 The world is, in fact, facing the rising risk a global food crisis. Food crisis is a situation in which food availability drastically worsens within a short period of time. The outlook for global food insecurity in 2022 is expected to deteriorate further relative to the previous years. Food price inflation in many developing countries, particularly those with increasingly depreciating currencies with a heavy reliance on food imports will have a major impact on the purchasing power of the poorest households. Many of these countries are still experiencing income and job losses due to the pandemic related economic disruptions and their after-effects. The poorest will be the hardest hit and their need to pay for necessities like food means that they will not have any money left to pay for other necessities of life, some even may experience semi-starvation to starvation.
According to the World Bank, after decreasing steadily over the previous two decades, poverty rates have been growing worldwide since 2020. It further adds that the pandemic has led to an additional 97 million extremely poor people compared to pre-pandemic projections. Higher food prices, therefore, could drive many to seek food aid. According to the World Food Programme over the last two years the number of severely food insecure people has doubled and their number now stands at 276 million.
The increase in food prices led UNCEF on last week to issue an emergency "child alert". It further added that the leading cause of preventable death in children, known as "severe wasting" has increased "by more than 40 per cent" since 2016. According to UNICEF/WHO/World Bank statistics, India leads the world in children affected by severe wasting, with over 5.7 million children under the age of five suffering from severe malnutrition.
While economies are slowly starting to recover from the pandemic induced economic slow down, economic uncertainties continue due to, in many instances, continuing border closures, armed conflicts in the Middle-East and in many parts of Africa and disrupted trade flows. A looming debt crisis among low income countries and an increasingly strong US dollar are also hindering the ability to import sufficient food to meet the domestic demand. To further compound the problem many of these developing countries can not obtain finance on the international financial market to import food.
Now the breakout of the Russia-Ukraine conflict and the imposition of very heavy US economic sanctions on Russia are causing sharp price rises in food and energy commodities. In fact, by sanctioning Russia, the US has effectively sanctioned the whole world. The US by imposing ban on Russian export of wheat, fertiliser and the whole range other commodities and at the same time asking the rest of the world that it can not import these products from Russia is not only disrupting the free flow goods and services but hampering the post pandemic economic recovery, in particular, of developing countries (more precisely the Global South) who are facing the brunt of rising food prices. The countries of the Global South are acutely aware that they will be the most vulnerable to the ill effects of US sanctions levelled against Russia and that is reflected in their lack of support for the US moves against Russia at the UN.
The food crisis is not relegated to developing countries alone. Soaring costs of living are also being experienced in developed countries due to rise in food prices. Energy prices soared in the European Union in the wake of sanction imposed on Russia pushing inflation to 7.5 per cent in April, the highest rate in the history of the Union. Now there are growing fears of economic hardship for European population. Prices for gas and food are rising while incomes remain stagnant or decline, with much worse trends envisaged for the near term as the sanctions take full effects.
Real GDP growth in the EU will be 2.7 per cent this year down from a 4 per cent forecast three months ago. Growth is also expected to further slow down to 2.3 per cent next year. Consumer confidence in the UK has plunged in recent times as rising prices of goods from food to other necessities including energy bit into the spending power. Higher prices for food in developed economies could dent consumer spending and, consequently GDP growth.
Russia and Ukraine are two of the World's largest agricultural producers and account for nearly 30 per cent of world's wheat exports and 18 per cent of corn. In 2020-21, Russia was the single largest and Ukraine was the 5th largest exporters of wheat in the world. But the conflict in Ukraine and US sanctions on Russia, in particular, are upending the shipments of cereals, possibly production also.
During the same year US was the 4th and Canada the 7th largest exporters of wheat but both countries experienced drought last year which led to about 25 percent shortfall in wheat production in these two countries and the same is happening this year. Wheat futures traded in Chicago, the global benchmark, recently rose to a record high. According to the Food and Agriculture Organisation (FAO), more than 50 per cent of all human calories come from just three crops: rice, wheat and corn.
Russia also plays a very key role as a producer of fertilisers and the main raw material (natural gas) for their production. Now US sanctions are causing fertiliser prices to rise to record levels, so much so that fertiliser prices surged by 20 per cent in March than what they were in January this year. Such price increases will lead to reduced use of fertiliser negatively impacting on crop yields, thus causing further reduced availability of agricultural commodities on international markets.
Now to further compound the problem of commodity supplies, last week India, the 8th largest exporter of wheat 2020-21 in the world declared a ban on wheat exports to stem domestic price rises, a move likely to further reduce global supply of wheat. Last month Indonesia had introduced a wide-reaching palm oil export ban in an effort to lower soaring prices of cooking oil at home. Palm oil is by far the most consumed and traded edible oil in the world. Indonesia is the world's largest palm oil producer, providing the world with about one-third of its supply. The Indonesian move had an immediate impact on global vegetable oil prices, sending palm oil futures in the second largest supplier, Malaysia, up by very close to 10 per cent. India is the world's largest importer of palm oil and relies on Indonesia for half of its palm oil imports. But on last Thursday Indonesia decided to lift the palm oil export ban form Monday, the 23rd May as the supply situation improved. Since early this year, at least 23 countries have imposed restrictions on food exports. Such restriction will have a cascading effects leading to rising food prices.
There are a number factors that are driving up the current global food crisis. While the recent Russia-Ukraine conflict has been singled out as the most immediate factor but it is US sanctions on Russia that are further causing rises in food and energy prices. There are also lots of other different conflicts like in the Middle-East, North Africa and various other parts of Africa and many of them have been largely caused by the US military interventions such as the famine in Yemen which has been continuing for a long time.
The Covid-19 pandemic has severely impacted the supply chains which have driven up food prices. Climate change is changing the weather pattern around the world impacting on agricultural production. An intense heatwave is now sweeping through Northern India with temperature going above 49C which will result in crop losses, water shortages and power outages in the country. Also, urbanisation and soil degradation are contributing to shrinking the availability of arable land.
Countries like Bangladesh who are net importers of food items, especially food grains, will have to brace for rising food prices over the coming months or even maybe years. The current global food price hikes have resulted in a sharp rise in price of food items in Bangladesh. In fact, Bangladesh saw a record rise in prices of food items in March this year as reflected in food price inflation rising to 6.34 per cent. Bangladesh imported 6.6 million tonnes of food grain in 2020-21. According to the US Department of Agriculture, Bangladesh is expected to import 7.5 million tonnes of wheat and 2.3 million tonnes of corn in 2022-23. Bangladesh's trade exposure to several commodities such as wheat and vegetable oil which are now facing export restrictions can further add to food price inflation in the country.
The sharp rise in food prices in Bangladesh will lead to a significant rise in the number of households falling below the poverty line and will also leave little room for the government to expand the social safety net programmes.
Between July 2021 and January 2022, Bangladesh's trade deficit increased over 82 per cent to US$18.7 billion as the import bill (which included US$5.79 billion on rice) surged by 46 per cent during the same period, despite high export growth. Rapidly increasing international food prices also indicate that exchange rate pass through is much faster for developing countries like Bangladesh (approximately 6 months) creating faster increased demand for foreign exchange or more precisely the US dollar as food import costs continue to rise, thus creating pressures on foreign exchange reserves and exchange rates as well. In fact, there have been signs of both happening over the last few weeks.