Technology possibilities offer multiple channels for creating economic values. In developed countries, often, it begins the journey with invention, reinvention, and innovation. But in less developed countries, the journey starts with the imported technology products. So far, Bangladesh has been a consumer of imported information technology products. Bangladesh has been using labour and export proceeds to import various IT products. Some of them are smartphones, medical equipment, and electronics. The design, construction, and deployment of customised IT solutions out of imported modules is the next step for adding local value. Bangladesh's IT industry has grown for leveraging this value creation model, which experiences disharmony of scale. Bangladesh also attempted to replicate India's IT export service for creating economic value out of IT knowledge. Despite a bit of success, the overall contribution to economic growth is relatively low. The next window is to replicate or manufacture IT products for both domestic consumption and export. So far, the local adding value addition is through labour in assembling imported components. But the value creation per person through this approach is deficient. For example, local value addition in Bangladesh's recent success of Made in Bangladesh label in mobile phone handset assembling is far below 10 percent of the total cost of the finished product.
LESSON FROM TAIWAN'S ECONOMIC VALUE CREATION FROM TECHNOLOGY POSSIBILITIES OUT OF IDEAS: Among small economies, one notable example is Taiwan-for creating economic value out of ideas. Semiconductor companies and even firms operating in conventional industries like lens-making companies have been focusing on leveraging ideas. This is quite a deviation from normal practice of manufacturing firms. For example, since its birth, TSMC filed 55,000+ patents worldwide and received 39,000+ patents worldwide, as reported in the recently released corporate social responsibility report released in 2019. Although TSMC is known for offering semiconductor processing services out of capital-intensive plants, as high as 40 per cent of staff members are engaged in research and development (R&D) for improving the production process. They have been researching for gathering knowledge and generating ideas for producing higher quality silicon chips at lesser cost. In addition to operating plants, they have focused on creating and integrating ideas into processing equipment and developing intellectual properties for chips. The shifting of the focus of conventional manufacturing from labour and capital to idea generation has been behind Taiwan's success. In addition to volume, it has contributed to Taiwan success of generating above 25 per cent profit in the high-volume semiconductor business. It has been a remarkable success of creating economic value from ideas by linking R&D outputs to both processes and products. As a result, Taiwan has been experiencing higher quality and lower cost in producing silicon chips.
LESSON FROM INDIA'S STRUGGLE IN LEVERAGING SMARTPHONE IDEAS AND AUTOMOBILE SUCCESS: For sure, India has made tremendous progress in Make in India mission by producing mobile phone handsets locally. In 2018, almost 94 per cent of the handsets sold in India were made in that country. But the local value addition is a concern. It is even below 20 per cent, mainly derived from local labour and capital used for importing machinery. Furthermore, the market share of local companies kept falling-leaving top positions to foreign makers. Companies like Samsung, Oppo, Vivo, Xiaomi, and Realme have taken over top spots. Although these foreign companies are active in R&D and filing patents in India, their research is mainly done outside India. Studies also indicate that Indian domestic mobile handset-making companies are not active in R&D. They are not developing, patenting, and integrating ideas to release successive better versions. However, despite having staggering success in IT service export, why India could not enter the race to create economic value in mobile handset making out of local production of ideas is intriguing. India is not an exception. Many other less developed countries, such as Bangladesh, have yet to create wealth from the production and trading of ideas. One of the primary sources of ideas is product and process features out of IT possibilities.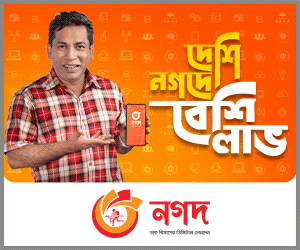 On the other hand, India has created a sizeable domestic automobile industry. This success has been due to the protection given in creating profit-making opportunities out of labour-based value addition. The journey began in 1956 with the local production of the Morris Oxford series III model by Hindustan Motors. While automobile companies in Europe, America, and Japan kept improving their automobiles out of the flow ideas of the redesign in making them better and cheaper, India kept producing the copy of the same imported design. Furthermore, while Japan aggressively pursued robotics and automation to improve precision and reduce defects, India kept focusing on labour-intensive manufacturing. Of course, the labour-intensive approach has been the underlying reason for creating more than 36 million jobs to produce 26.36 million vehicles in 2020. But due to the lack of flow of ideas, India could not take over the global market. Instead, the domestic market is increasingly being taken over by foreign brands.
Besides, the worsening air quality of major Indian cities has limited further diffusion of India's remarkable success. Hence, the inevitable policy option is to phase out internal combustion-based automobiles with Electric Vehicles (EVs). But it will reduce the demand of Indian labour for making them, as EVs require 50 per cent less labour and far more imported parts. Consequentially, India's value addition in the automobile will sharply come down during the era of EVs. In retrospect, a high focus on labour-based replication and a low emphasis on innovation appear to be the underlying cause of this unfortunate reality.
M Rokonuzzaman, Ph.D is academic and researcher on technology, innovation, and policy.