The 12th Ministerial Conference of World Trade Organization (WTO), the highest tier of decision making organ of WTO, is going to be held on November 30-December 3, 2021 in Geneva, Switzerland. The MC12 was supposed to be held in June, 2020 at Kazakhstan's capital. It could not be held because of the Covid-19 situation. The 12th Ministerial Conference will be chaired by the Minister of Trade and Integration of Kazakhstan as per the decision of WTO members in 2019.
The agenda has been discussed and other preparations of the conference are about to be completed. The Ministerial Conference is set to give momentum in WTO activities which were almost at a standstill since the last few years. The Ministry of Commerce, Bangladesh as the lead Ministry is working in preparation for the conference as there are specific issues from which graduating LDCs may derive some payback. This is the first Ministerial conference for Bangladesh where the country is going to join as an announced LDC graduated country -- a situation both prestigious and challenging. Bangladesh now needs to play its cards very carefully as the state of affairs has been shifting very fast, with the emergence of Covid19. Now the 163 member countries of WTO are well aware and careful in attaining their benefits from the negotiating table of this high powered rule-based organisation.
One of the main important issues on the agenda is the elimination fisheries subsidies for illegal, unreported and unregulated fishing and prohibit those subsidies, while overfishing and over catching is evident causing major ecological, economic and social damage. Fisheries sector in Bangladesh contributes significantly to the Gross Domestic Product (about 4 per cent of GDP and 22 per cent of agricultural GDP) and creates employment for marginal people representing almost 7 per cent of the world's inland fish production. About 1.4 million people full-time and another 12 million part time marginal people are engaged in this sector. From several studies it is seen that marine fisheries currently account for about 20 per cent of the total fish production in Bangladesh, and the rest comprises inland capture and cultured fisheries. We consider the discussion of fishery subsidy as important for Bangladesh.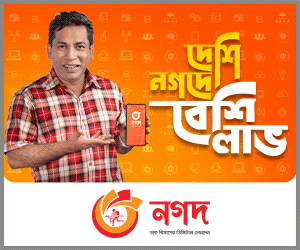 Another very important aspect is the LDC submission for smooth transition package in favour of members graduating from the LDC category, circulated on October 17, 2021 at the request of the delegation of Chad on behalf of the LDC group. Since the creation of LDC category, in 1971, only six countries have managed to leave the category. However, in recent years the trend has been accelerated.
Now 16 countries formally meet the graduation criterion, of them four countries scheduled to leave the LDC group are-- Angola, Bhutan, Sao Tome & Principe, and Solmon Islands by 2024, these are small island countries with small population. Another Five including Bangladesh, Kiribati, Lao PDR, Nepal and Tuvalu have been recommended for graduation by the Committee for Development Policy (CDP) and endorsed by ECOSOC by 2026. The graduation of Myanmar and Timor-Leste have been deferred. Cambodia, Comoros, Djibouti, Senegal and Zambia have been graduated for the first time. Another ten countries have already met one graduation criterion at the 2021 triennial review. It means that graduation path of 26 LDC countries is on the way, of which 19 are WTO members. Only nine LDCs will be waiting for the next phase of graduation among WTO members. It is presumed that the number of graduating LDCs will increase in future. Thus participation of LDCs in the WTO needs to be more meaningful and effective.
In December 2020, the LDC group circulated a draft Ministerial decision. The topic was on trade-related challenges of the LDCs and way forward. The text proposed a formal smooth transition procedure in the WTO, by extending all support measures benefitting LDCs for a period of twelve years after their graduation. The submission requested for gradually phasing out their preferential market access scheme after graduation. It has received support from a wide range of WTO members. However, in the WTO process final consensus on such a package in a limited time is not possible. Given the critical importance of the topic and to achieve a concrete decision in the MC12, graduating LDC group is proposing an interim arrangement in the hope of gradually phasing out their preferential market access benefit over a period of six to nine years. In view of this, a draft decision proposes to instruct the sub-committee for LDC to prepare a package of support measures in favour of LDCs after their graduation and report to the general council at its first meeting in 2023. It means, in principle, it has been agreed that any support package will apply unconditionally and equally to all graduated LDC. It may get further momentum in the UN LDC-V conference scheduled in January 2022. The decision on the agreement will definitely have a great contribution for graduating LDCs in view of the difficult situation they have come across.
Another important submission from developing countries is negotiation on Covid product patient waiver. The submission tried to establish the fact that there should not be any Covid monopolies, TRIPS waiver should be there. India and South Africa put forward the proposal to lift IPR barriers and ensure greater equity in access to any vaccines. This is an important issue that could serve the interest of the less developed nations for vaccinating their people.
Vaccine policy is the key to sustainable economic trade recovery. DG, WTO in the Covid-19 global summit on September 22 said that a sustainable economic and trade recovery can only be achieved with a policy that ensures rapid global access to vaccines. In her speech, she said that it is not acceptable that 58 per cent of the population in developed countries are fully vaccinated, while in the low-income countries barely 1.0 per cent people are vaccinated. It was also mentioned that mostly rich countries and some emerging markets have rebounded strongly, but other countries are being left behind. According to IMF, advanced economies will grow at 5.6 per cent this year, compared to only 3.9 per cent for low-income developing countries.
In order to combat Covid impact, especially to address the poor countries' situation, there is a strong need for withdrawing export restrictions and address raw material shortages. Transfer of know-how and technology as well as factors influencing decisions on licensing intellectual property are also critically important.
In order to keep the supply chain open and predictable, there are provisions of waiver in the Trade-Related Intellectual Property Rights Agreement of WTO, pertaining to vaccines and other products. These provisions are needed to address the Covid impact. Bangladesh can join the discussion. Gifted with a strong pharmaceutical sector, it can utilise the capacities available in the country.
Another most discussed agenda supporting developed countries is the moratorium for electronic transmission. India and South Africa circulated a communication to the WTO General Council arguing that WTO moratorium on electronic transformation can have catastrophic impacts in developing countries. According to an estimate of UNCTAD in 2017, the potential tariff revenue loss to developing countries due to moratorium was USD 10 billion. Also there is a debate whether the moratorium would be applicable to electronically transmitted goods and services or only applicable to the transmission only.
Literally, electronic transmission means any form of communication not directly involving the physical transmission of paper that creates a record which may be retained, retrieved and reviewed by a recipient thereof and that may be directly reproduced in paper form by such a recipient through an automated process. If the scope of moratorium includes digitised and digitisable goods, a list identified, includes a wide range of goods such as-- cinematographic goods, pamphlets, maps, newspapers, journals and periodicals, post cards, personal greetings message and announcement cards. Also in the list there could be video grams, computer soft wares, musical records, tapes and other sound or similar recorders etc. Bangladesh needs to follow these issues carefully as the country has a huge manpower engaged in this sector and will increase further in the era of the fourth industrial revolution.
There are some reform submissions, plurilateral agreements and submission on MSME issues. A package has been developed to help small businesses globally. Some of these are-- inclusion of MSME information in WTO trade policy review, global trade help desk for MSME, trade facilitation for MSMEs, consultation with MSMEs before new trade facilitation, integrated database access to finance and cross border payments.
All these are much needed for MSMEs in Bangladesh. We need to contribute to the negotiation carefully. Strong public-private collaboration is a must to achieve results for the trade and business of the country.
Ferdaus Ara Begum, CEO, BUILD-- a public Private Dialogue Platform, works for private sector development.