Nobody doubted Russia would win the asymmetrical war against Ukraine but none of the outsiders expected a wholehearted resistance from the Ukrainians, aware as they are of the might of the nuclear-power enemy. Strategists in Moscow reportedly admit President Vladimir Putin couldn't anticipate such extensive sanctions on his country and its oligarchs to be imposed by the Western powers.
The Russian leader had denied all along he would attack Ukraine. Mr Putin's action on the ground says he lied even to himself about violating sovereignty of an independent nation and killing innocent people. He is already facing the consequences of various sorts, no matter what the outcome of the war against a smaller power is.
Europe and America can't dismiss either their liability for they joined a war of words and then failed to settle the issue amicably or stop Moscow from undertaking military adventure in Ukraine. While trying to cripple Vladimir Putin economically, they are set to pay their own price: Western economies and military hegemony are equally at stake.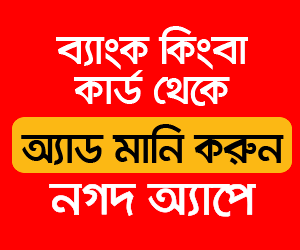 The countries around the world that are not party to this conflict, would suffer more than the spill-over effects on their trades and finances. Confidence of small states may be shattered as a result of Mr Putin's action and the world's inaction, especially the United Nations' failure to protect a member state. Now, some nationalist leaders may feel fresh relevance of armaments and mandatory military training for all citizens.
This war has further exposed double standards of a major section of the Westerners including opinion leaders. A former deputy general prosecutor of Ukraine, David Sakvarelidze, told the BBC: "It's very emotional for me because I see European people with blonde hair and blue eyes being killed every day with Putin's missiles and his helicopters and his rockets."
Even Al Jazeera's English presenter Peter Dobbie described Ukrainians fleeing the war as "prosperous, middle class people" who "are not obviously refugees trying to get away from areas in the Middle East… they look like any European family that you would live next door to." (The network apologised later.)
This shows how the victims of the civil wars in the Middle East and the Palestinians subjugated by the Israeli occupation forces are treated in the West.
The aggressors, nevertheless, can't escape criticism, spread through the social media, for their misdeeds.
In the current context, China--- a power which can challenge America, has distanced itself from Russia despite the duo's common anti-West stand, perhaps seeing global responses.
The Ukraine war suggests no attacker can win a war only by means of firepower; wars are also fought on economic, political, cultural, technological and media fronts.
Weaker parties may find consolation in the fact that invaders of the past had been condemned, much later though.
An increasingly isolated Vladimir Putin can now tell himself that all isn't fair in love and war. The US has eventually realised that it was not fair in 2003 to invade Saddam Hussein's Iraq, a war which was described by former UN Secretary General Kofi Annan as illegal. You're bound to lose the war of conscience if the moral precept of a war is absent!
A war of opinions on the net was first witnessed during the Israeli air attacks on Gaza in the past decade and this time around, netizens in democratic countries have contributed to shaping the policy to hit Russia with financial and other instruments. A large number of Russian people acted bravely in person by expressing dissent against Mr Putin's aggression.
The Russian leader has lost not only the battle of global opinions shared on the West-dominated platforms but also money of his country and close friends that is being frozen due to sanctions.
Given the utility of tech giants like Facebook and Google in the Ukraine war, China and some other powers and alliances may think of floating alternative search engines and platforms. Global financial integration may take a different shape in the aftermath of the war.
Every crisis reminds people of the importance of cooperation and also self-reliance. Staying far away from the war scene physically, countries like Bangladesh are already counting losses in the forms of rise in prices of fuel and foods. The people in Bangladesh, too, need to learn how to live in a world of crises.