Demand for gold jumped in India this week on account of Dhanteras and Diwali, but high prices took some sheen off the yellow metal's lure during the key festival period this year.
Demand in the world's second largest gold consumer usually strengthens during the final quarter as the country gears up for the wedding season soon after the festivals when buying bullion is considered auspicious.
After poor sales during Dussehra festival, demand improved significantly over the last two weeks, but was still 15 per cent lower than last year's Diwali, said Nitin Khandelwal, chairman of All Indian Gems & Jewellery Trade Federation.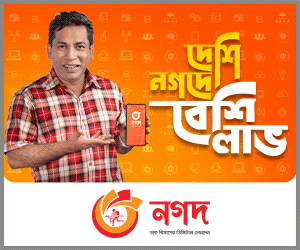 "In some regions, demand was nearly 30 per cent lower than normal, but in others, it was at par compared with last year. Overall for the country, demand was down around 15 per cent."
Local gold rates were at a premium of up to $2 an ounce over official domestic prices this week, unchanged from last week.
"Consumers were price sensitive and buying less gold than last year. They had a very tight budget," said Mangesh Devi, a jeweller in the western state of Maharashtra.
Gold prices in India have risen nearly 8 per cent so far in 2017.
"This year, my husband's business is down due to GST (Goods and Services Tax). That's why I reduced spending on gold," said Sangeeta Pardesi, a housewife, who buys gold on Dhanteras every year.
The launch of the GST in July, which transformed India's 29 states into a single customs union, has hit small and medium size businesses and consumers overall.
Elsewhere in Asia, there was a slight uptick in demand for physical gold, with benchmark spot gold rates headed for a weekly decline after touching a one-week low of $1,276.22 an ounce on Thursday, pressured by a firmer dollar.
"There was some buying as prices fell, especially around the $1,280 level," said Ronald Leung, chief dealer at Lee Cheong Gold Dealers in Hong Kong.
However, investors remained cautious, awaiting direction on economic policy and market reforms during the 19th Communist Party Congress in China which kicked off on Wednesday and were also focused on the upcoming elections in Japan, he added.
In top consumer China, premiums charged ranged between $8 and $12 per ounce over the benchmark this week, compared with $9-$14 a week earlier.
Premiums of 50 cents were being charged in both Hong Kong and Singapore this week versus the 40 cents-$1.10 and 50-60 cents levels respectively in the previous week.
In Tokyo, gold continued to be sold flat versus the benchmark.