The overall number of Covid cases has now crossed 266 million amid the emergence of the new Omicron variant of Covid-19.
According to Johns Hopkins University (JHU), the total case count mounted to 265,396,192 while the death toll from the virus reached 5,261,867 Tuesday morning, reports bdnews24.com.
The US has recorded 49,278,240 cases to date and more than 789,742 people have died so far from the virus in the country, as per the university data.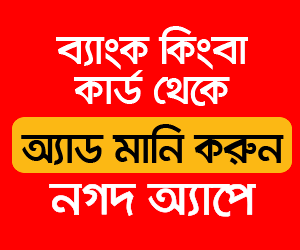 Brazil, which has been experiencing a new wave of cases since January, registered 22,147,476 cases as of Monday, while its Covid death toll rose to 615,789.
India, currently seeing a spike in the number of Covid-19 cases, reported 8,306 fresh cases in 24 hours till Monday, as the tally rose to 34,648,086, according to the federal health ministry.
India's Covid-19 death tally mounted to 473,537 during the same period.
Besides, India has so far confirmed 23 cases of Covid-19 Omicron variant.
Situation in Bangladesh
Bangladesh logged four more Covid-linked deaths and 277 fresh cases in 24 hours till Monday morning.
With the latest cases, the daily case positivity rate increased again to 1.44 per cent from Sunday's 1.03 per cent, said the Directorate General of Health Services (DGHS).
With the fresh numbers, the total fatalities rose to 28,005 while the caseload mounted to 15,77,720.
Among the latest deceased, two each were men and women. Two deaths were reported from Dhaka division while one each was from Rajshahi and Mymensingh divisions.
However, the mortality rate increased to 1.78 per cent during the period.
Of the 23 deaths recorded from November 29 to December 5, 21.7 percent received Covid jabs while 78.3 per cent did not, the directorate said.
The fresh cases were detected after testing 19,237 samples, amid the growing concern over the new Omicron variant of the coronavirus.
Besides, the recovery rate remained unchanged at 97.77 per cent, with the recovery of 326 more patients during the 24-hour period.
On November 20, Bangladesh logged this year's first zero Covid-linked death with 178 cases.
Bangladesh reported the highest number of daily fatalities of 264 on August 5 this year, while the highest daily caseload was 16,230 on July 28 this year.
So far, 38,138,453 people have fully been vaccinated in the country, while 65,081,645 received the first dose as of Saturday, according to the directorate.
Among them, 113,983students, aged from 12-17 have fully been vaccinated, while 931,473 students received the first dose so far.