More than 30,000 farmers have converged in India's financial capital, Mumbai, after walking 167km (103 miles) from Nashik district to demand loan waivers and better prices for their produce.
The group, which includes children, women and elderly, says the government has not implemented the loan waivers it promised last year.
The Maharashtra state government says it is open to talks to end the protest.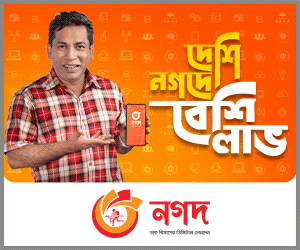 Farmers say the state has seen rapid growth but they have been left out.
The crowd of farmers walked six days from Nashik and timed it so that they could reach Mumbai's Azad Maidan (grounds) in the early hours of Monday to avoid disrupting school exams and the daily commute of workers, says a BBC report.
The farmers say they want to be paid at least one-and-a-half times the cost of their crops.
They also want tribal farmers, who mainly cultivate in forests, to be allowed to own land.
They are planning to camp in the grounds until the government agrees to meet their demands.
Farmer leader Vijay Javandhia said that agricultural income has swiftly declined in the country.
"Income in cotton, grains and pulses is declining day by day. That's why the rural economy is gradually running out of money," he said.
Sakhubai, a 65-year-old woman farmer from Nashik, said "we need our land and this is our prime demand".
"I have injured my feet due to excessive walking, but I will continue to protest until our demands are met," she said.
Dharmraj Shinde, one of the organisers of the march, said "we are fighting for our land".
"The government should give us ownership of land because it's our right as tribal people," he said.
For decades now, farming in India has been blighted by drought, a depleting water table, declining productivity and lack of modernisation.
Half of its people work in farms, but farming contributes only 15% to India's GDP. Put simply, farms employ a lot of people but produce too little.
Crop failures also trigger farm suicides with alarming frequency.