Six people were killed and hundreds wounded as law enforcement agencies finally acted under court orders on Saturday to disperse protesters who had camped out at Islamabad's Faizabad Interchange for nearly three weeks.
The six killed were identified as Hafiz Mohammad Adeel, Jahanzaib Butt, Abdul Rehman, Mohammad Sharjeel, Zohaib Ahmed and Mohammad Irfan, reports The Dawn.
A number of senior police officials, nine police officers and a polio vaccinator were injured in the clashes.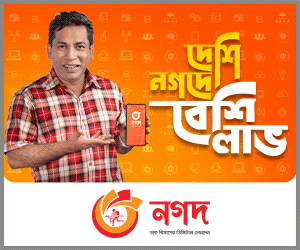 The senior police officials were injured when protesters who had occupied the Metro Bus Station at Shamasabad were invited for negotiations by Rawalpindi Police chief Israr Abbasi.
However, the ambushed the officials, injuring Abbasi and SP Syed Ali.
A senior police official told Dawn that no security personnel was killed in the violence, even though there were conflicting accounts of a policeman being killed in clashes.
Although security personnel deployed around the venue of the sit-in vastly outnumbered the participants, a combination of ill-planning on the part of the authorities and guerilla tactics from the demonstrators helped the latter turn the tables on law enforcement personnel, who seemed to have the upper hand early on Saturday morning.
Although Rangers personnel were deployed in Islamabad around the site of the sit-in, they did not participate in the action against protesters.
The ill-planned action only added fuel to the demonstrators' fire and not only failed to dislodge them, but also fanned smaller protests in other parts of the country.
In Karachi, 35 people – including two policemen – were injured as protesters blocked main arteries such as Sharea Faisal and forcibly closed down shops in Saddar.
The army was called in late Saturday night to deal with the aftermath of the botched operation which left protesters with a hold on Faizabad.
Interior Minister Ahsan Iqbal told Dawn on Saturday night that a formal requisition for the deployment of troops in Rawalpindi and Islamabad had been sent to the army. However, no troops have been deployed in either city as yet.