TOKYO, Oct 20 (Reuters): Kobe Steel Ltd sank deeper into crisis on Friday as the embattled company said it had lost some customers to competitors because of widespread data falsification that had extended to its mainstream steel sheet business.
Japan's third-largest steelmaker, which supplies the world's top airline and automobile manufacturers, also said it had violated statutory standards set by the industry ministry, not just specifications agreed with customers.
Until now, the 112-year-old company had said products it sold with falsified data met safety and other standards but did not meet contract specifications agreed with customers. It had also said the problem was mainly with aluminum and copper products.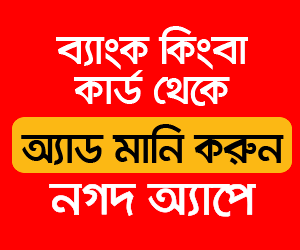 Kobe Steel Executive Vice President Naoto Umehara told a news conference that the company had found a breach of industrial standards at its Hatano copper plant southwest of Tokyo, along with a new case of falsification of data at a unit that cuts and processes steel plate.
Some customers are switching orders to competitors, Umehara said, although he did not give details. The company also did not specify what industrial standards it had violated at the Hatano plant.
Kobe Steel initially said that it found widespread falsification of data on the strength and durability of copper and aluminum products sent to customers. The falsifications stretch back for more than 10 years, a senior executive told Reuters this week.
The company is now subject to a US Justice Department probe while checks continue at hundreds of its clients involved in complex supply chains spanning the globe.
Global automakers, aircraft companies and other manufacturers have scrambled to identify potential hazards in their products because of the falsification.
The company has said no safety issues have yet been reported.
Government ministers waded into the fray on Friday, with one saying the government would take an active role in getting to the bottom of a scandal that is tarnishing the image of Japanese manufacturers.
"This is a problem between companies, but we want to be actively involved in the issues," Hiroshige Seko, minister of economy, trade and industry, told a news conference.
Transport Minister Keiichi Ishii also urged the company to investigate the falsifications and take proper prevention measures.
"It was extremely regrettable," Ishii told a separate news conference.
No safety problems have surfaced as Kobe Steel attempts to confirm the extent of the data tampering. But in Europe, aviation safety authorities earlier this week issued a directive advising aircraft manufacturers to avoid using Kobe Steel products if they can until checks are completed.
Four Japanese automakers said on Thursday they found no safety issues with aluminum parts supplied by Kobe Steel, allaying some concerns that falsified quality data on products from the steelmaker had compromised their vehicles.