Amnesty International says Myanmar security forces are using crimes against humanity in a targeted, systematic and widespread campaign of violence to drive Rohingyas out of Rakhine state.
In their latest report on the crisis on Wednesday, the rights organisation says dozens of eyewitnesses have accused specific units of using murder, rape and burning.
"In this orchestrated campaign, Myanmar's security forces have brutally meted out revenge on the entire Rohingya population of northern Rakhine State, in an apparent attempt to permanently drive them out of the country," said Amnesty International Crisis Response Director Tirana Hassan, reports bdnews24.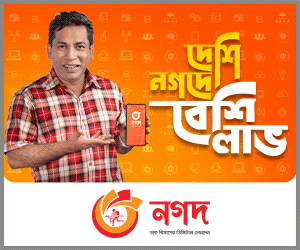 "These atrocities continue to fuel the region's worst refugee crisis in decades."
"Exposing these heinous crimes is the first step on the long road to justice. Those responsible must be held to account; Myanmar's military can't simply sweep serious violations under the carpet by announcing another sham internal investigation. The Commander-in-Chief, Senior General Min Aung Hlaing, must take immediate action to stop his troops from committing atrocities."
The organisation says the interviews are corroborated by satellite imagery and data and photo and video evidence. The operation thus amounts to a 'widespread and systematic attack, amounting to crimes against humanity', it said.
Amnesty says it has documented murder, deportation and forcible displacement, torture, rape and other sexual violence, persecution, and other inhumane acts such as denying food and other life-saving provisions, which are all considered crimes against humanity at the International Criminal Court.
The testimonies include accounts from 120 Rohingya refugees who fled to Bangladesh in recent weeks and 30 interviews with medical professionals, aid workers, journalists and Bangladeshi officials.
Following ARSA attacks on Aug 25, Myanmar security forces surrounded Rohingya villages in Rakhine and opened fire, killing or seriously injuring hundreds of people, Amnesty said.
This was repeated in 'in dozens of villages across Maungdaw, Rathedaung, and Buthidaung townships'.
Amnesty says it has documented the killings of a dozen people in Chein Kar Li, Koe Tan Kauk, and Chut Pyin villages in Rathedaung Township; and Inn Din and Min Gyi, in Maungdaw Township. The death tolls were highest in Chut Pyin and Min Gyi, where the organisation estimates scores were killed.
The Amnesty report included interviews with seven Rohingya survivors of sexual violence by Myanmar security forces.
It also found remote satellite sensing evidence of at least 156 large fires in Rakhine since Aug 25, but says it may be an underestimate.
On Tuesday, rights organisation Human Rights Watch released a separate report that claimed to have satellite evidence that 288 Rohingya villages had been burned in Rakhine state.
Over half a million Rohingya refugees have crossed the border into Bangladesh since the military operation began on Aug 25.