Pakistani lawmakers in a provincial assembly have voted in favour of a ban on dance parties at schools and other educational institutions, saying they promote Western culture, officials said.
The lawmaker, Shaikh Ijaz, said, "This resolution was passed to stop vulgarity and the promotion of Western culture among youths."
The ruling party leader in Punjab said the resolution passed the Punjab Assembly on Wednesday with no opposition from secular, moderate or Islamic parties.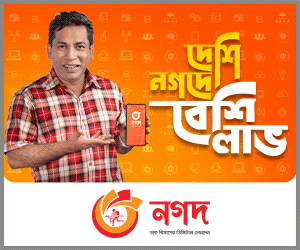 The resolution is considered a recommendation to the government, which is being asked to "stop the vulgarity" in the province.
Ijaz said the motion followed parents' complaints that some schools organised mix-gender gatherings, which are prohibited in Islam, reports AP.
However, the move drew criticism from students and activists, who vowed to oppose the decision.
Angered over the motion, students said they would resist it.
Aman Batool, 22, a university student said they had the right to dance and sing at campuses.
Mahwash Ajaz, a Dubai-based Pakistani psychologist, opposed the motion, saying it was not only ridiculous but also a violation of civil liberties of individuals.
"It is up to parents to decide what their underage children can and cannot do in schools. It is not the business of politicians or state to interfere in such matters," she told The AP from Dubai.
"Don't we have more pressing concerns to consider such as physical abuse of children, sexual abuse and quality of education rather than kids having some function or dancing once or twice a year," she asked.
Sahir Ali Bagga, a Pakistani singer, said the best response to violence at campuses was to promote performing art.
It was not the first time that a provincial legislature recommended a ban on school dance.
A similar attempt was made in the southern Sindh province in 2016, but it was rejected by majority of the lawmakers.
Pakistan's English-language newspaper The Dawn opposed the ban, saying it should be resisted.
In an editorial, the paper said "over the decades, similar attempts to narrowly redefine our identity have been made. None have fully succeeded because, inevitably, we show our true stripes: diverse, tolerant and defiantly joyous. This is reflected in our shared kinetic energy, whether through the boisterous bhangra, the elegant Kathak or the transcendental Sufi raqs."