Myanmar's State Counsellor and Union Minister of Foreign Affairs Aung San Suu Kyi remained silent about the protracted Rohingya crisis as two-day ASEM Foreign Ministers' meeting kicked off Monday.
She, however, called for a new and stronger partnership among countries in Asia and Europe for the maintenance and promotion of peace and sustainable development through collective efforts.
The de facto Myanmar leader, who is widely criticised over Rohingya issue, said, "We must continue to nurture partnership to create new connections -- not just between governments but also across the private sectors and civil societies and of course people to people."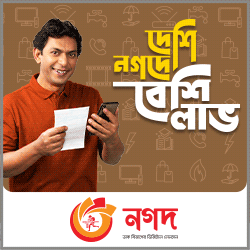 She made the remarks while delivering her speech at the inaugural session of the two-day Asia-Europe Meeting (ASEM) of the Foreign Ministers at the Myanmar International Convention Centre without touching the Rohingya crisis.
Federica Mogherini, European Union's High Representative, among others, addressed the opening session while two youth representatives presented their visions on the ASEM process.
Foreign Minister AH Mahmood Ali is leading Bangladesh delegation.
According to a UNB report, Suu Kyi said there is a vital need for new and stronger partnership to address far-reaching challenges such as regional and international conflicts, on domestic security, and threat of terrorism and violent extremism in their various forms and manifestation.
She said the discussions during the two days will provide opportunities for all of them to reflect on progress made and explore future areas for the enhancement of political, economic, social, cultural in line with the three pillars of ASEM Cooperation.
The State Counsellor said the role of youths is essential to all areas of cooperation in the ASEM mechanism.
The EU High Representative reiterated their commitment to global peace and security and support for strengthening partnership between Asia and Europe.
The European Union's top diplomat, earlier, said she is encouraging Myanmar leader Aung San Suu Kyi's willingness to implement the recommendations of an expert panel on ensuring stability in troubled Rakhine state.
Federica Mogherini said work still was needed on implementing the recommendations, reports AP.
The Rakhine Commission, established last year at Suu Kyi's behest, issued its report the day before deadly insurgent attacks on multiple police posts in Rakhine state on Aug. 25. The subsequent military crackdown on Rohingya Muslims sparked a major refugee exodus and widespread condemnation.
Mogherini is among the foreign ministers from Europe and Asia meeting Monday in Naypyitaw, the capital of Myanmar.
She said the European Union believed stopping the violence was necessary, as well as a guarantee of full humanitarian access and safe repatriation of the refugee.
Foreign Ministers from Asian and European countries on Monday began two-day talks to strengthen partnership for peace, find joint efforts to achieve Sustainable Development Goals (SDGs) with focus on Rohingya issue.
Though the Rohingya issue is not mentioned specifically in the draft agenda of the 13th ASEM of Foreign Ministers, this biggest humanitarian crisis of the world will come up in a big way to put further pressure on Myanmar for a solution to it.
A diplomat told UNB that regional, international issues, promotion of peace, traditional and non-traditional security challenges will be discussed in the meeting. "So, the Rohingya issue will definitely be there at some point."
Ahead of ASEM Foreign Ministers' Meeting in Myanmar, Bangladesh tried to make the best use of high-level visits from a number of countries, including China and Japan in the last two days -- Saturday and Sunday -- to mount pressure on Myanmar and expedite talks for sending Rohingyas back to their homeland.
After visiting Rohingya camps, the Foreign Ministers on Sunday said they will raise the issue at the ASEM FMs meeting.
Bangladesh is expecting louder voice from the international community at the meeting.
Connectivity across the diverse domains, transport, tourism, climate change, energy security, poverty reduction, people to people contact and cultural cooperation, education, trade and investment cooperation will also be discussed.
A diplomat who is in touch with the upcoming ASEM Foreign Ministers' meeting told UNB that the joint visit to Bangladesh, including Rohingya camps, before their participation in the ASEM FMs' meeting does put Myanmar on the spotlight for its failure to address the Rohingya issue.
"I can assume that the European leaders are very serious about this issue and they would definitely bring additional pressure on Myanmar authorities for Resolution of the issue," he said wishing to remain unnamed.
The diplomat said they might go for a separate Political Declaration, during the Summit or ask regional players to play a more constructive role in resolving this protracted issue.