Chattogram and its adjoining areas are at high risk of earthquake, experts said.
If an earthquake measuring 7 on the Richter scale hits Chattogram, more than 0.15 million buildings could be destroyed, they said, adding that it could also leave many people homeless.
A 6.1-magnitude earthquake struck Chattogram on Friday morning, creating panic among the people in greater Chattogram. Another mild quake measuring 4.2 on the Richter scale shook Chattogram at 3.50 pm on Saturday. However, there was no report of casualties in the earthquakes.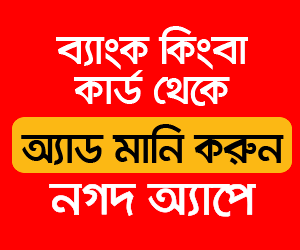 Experts opine that the risk will be very high as there are no precautionary measures for minimising the losses. Even people are not aware of tremor at all, they added.
Former Vice-Chancellor (VC) of Chattogram University of Science and Technology (CUET) Prof Dr Mohammed Jahangir Alam said, "Most of the buildings in the port city lack quake-proof measures. There are no precautionary measures to face any such natural disasters."
As a result, he said, around 6 million people in the city are at high risk of natural disasters like massive earthquake as Chattogram and adjoining areas including Cox's Bazar and three hill districts Rangamati, Bandarban and Khagrachhari are quake-prone zone.
More than 0.14 million buildings out of 0.18 are at high risk due to several reasons including violation of building code, low-quality construction, and lack of quake-proof measures, said Dr Jahangir Alam, also a city planner.
Risky buildings are likely to be destroyed if moderate earthquakes strike the city.
Most of government establishments have no measures for facing the risk of natural disasters like major earthquake, he said, adding that Chattogram Medical College Hospital, Chattogram General Hospital, Chattogram Port Bhaban, Bangladesh Petroleum Corporation office, oil companies including Padma, Meghna, Jamuna, Eastern Refinery Limited, Chattogram Shah Amanat International Airport, Chattogram Dev- elopment Authority Building, Chattogram City Corporation Building are at risk of earthquake.
He said there are 1,080 hospital buildings in Chattogram, but these buildings are facing the risk of natural disasters like massive earthquake. "If an 8-magnitude earthquake hits Chattogram, we have no facilities for saving the lives of people. So, many people in Chattogram are at high risk from earthquake," he added.