Pakistan has a considerable amount of success in the T20 format compared to other formats.
Winning the title in the 2009 T20 World Cup in England and becoming the runner up previously in the 2007 edition makes them one of the most successful sides in the format.
In their 34 T20 World Cup matches, they have won 19. Leaving aside World Cup, Pakistan are the most successful side in this format with 104 wins from 177 games.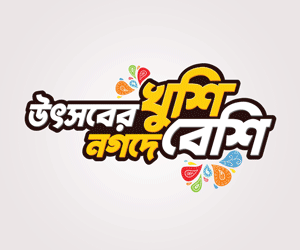 Since international cricket was banned in Pakistan, the UAE has been serving as their home ground. Hence, Pakistan will enjoy home condition benefits in the coming T20 World Cup.
The Pakistan team consist of some naturally talented sportsmen captained by Babar Azam. Babar has fabulous T20 statistics averaging 46.89 with 20 half-centuries.
His possible opening partner Mohammad Rizwan also has an amazing average of 48.41 and already crossed 1000 runs in this format. Both of them are currently among the top 10 ranked T20 batsmen.
Both Rizwan and Babar batted tremendously in their last T20 series against England. They made 150 runs in the opening partnership which aided Pakistan to reach a total of 232 in Nottingham.
This pair was in fantastic form in the away series against South Africa and Zimbabwe this year. They will be the best bet for Pakistan in the coming World Cup.
On the other hand, veteran Mohammad Haffez is the cricketer with 2nd most appearances in T20Is. He has scored 2429 runs in 113 games with a decent strike rate of 120.97.
Fakhar Zaman is the only hard-hitting batsman in the middle. With a strike rate of 136.32, he can play the role to demolish opponent bowlers' confidence.
The middle-order comprises Asif Ali and Haider Ali who lack experience. Their average is below 20 with strike rate not that good either.
Well, when things appeared not very promising in the middle, a last-minute surprise inclusion of Shoaib Malik replacing Sohaib Maqsood apparently seems a good decision.
Malik is the most experienced T20I campaigner having played 116 games for his country. He has a good average of 31.13 and scored 2335 runs with an outstanding fielding ability. He comes in handy with the ball too.
Both Malik and Haffez are the oldest cricketers after Chris Gayle, playing in this World Cup.
Wicketkeeper-batsman Sarfaraz Ahmed is not among the brightest prospects of the team.
Shadab Khan, Imad Wasim and Mohammad Nawaz, although not much experienced, are quality spinners who can slow down the opponents' run rate in the middle overs. All of them have economy rate around 7 which is good.
Hasan Ali is a pace-bowling all-rounder with hard-hitting abilities. He has 52 scalps in 41 matches at an economy of 8.3. However, he is yet to crack something in batting.
With Shaheen Afridi, Mohammad Wasim Jr and Harris Rauf, Pakistan's pace attack look formidable. This trio has the ability to generate pace, bounce and swing to confuse the batsmen.
Overall, this Pakistan team doesn't look promising, they didn't either in the 2017 ICC Champions Trophy, which they won.
This team has always maintained its unpredictable characteristic. Whatever they look now, they can't be written off.