Afghanistan enjoyed a dominating win against Namibia, their second in this campaign to make a real chance for the semi-finals.
The crowd present at the scorching heat of Abu Dhabi cheered for their team, cheered for the win, cheered every time Rashid Khan, Naveen Ul Haq took a wicket or Mohammad Shahzad scored a boundary.
However, the strongest cheers were saved for only one player, a man who keeps Afghan both in his name and heart.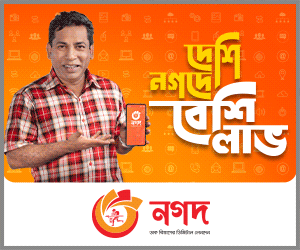 Asghar Afghan played for Afghanistan U17 in 2004. He made his senior team debut later that year against Oman. He was there when Afghanistan crossed the hurdles of World Cricket League divisions-- from five to World Cup Qualifiers.
He played a brilliant unbeaten 90 runs knock in the 2014 Asia Cup against Bangladesh which resulted in their first ODI win against a test-playing nation.
He was there when Afghanistan first played in World T20, first played in ODI World Cup. Asghar was there when Afghanistan won their first match in World T20 and in ODI World Cup. He led his team to victory in their very first test match.
Asghar Afghan has captained Afghanistan since 2015. He holds the record for most T20I played as a captain(42), most consecutive T20Is played as a captain (46) and only the sixth captain to lead in more than 50 T20Is.
In ODI, he scored 2424 runs from 108 innings with one century and 12 fifties. He is the current highest scorer for Afghanistan in tests with 440 runs from six matches with 1 century and three half-centuries. He is also the 4th highest runs scorer in T20s for the nation with 1382 runs from 68 innings
Asghar has been an amazing captain for the Afghans. His T20I captaincy records are already given. In ODIs, he led his nation in 59 matches, winning 34 and losing 21. In tests, he led them in four matches, having the last laugh twice.
As a batter, Asghar was not like Mohammad Nabi, his counterpart, who would try to smash every ball. He is responsible. He is not as charismatic as Rashid Khan, but charismatic enough to lead from the front.
Unlike most Afghan cricketers, he didn't colour the whole world in franchise cricket. He even never played a league outside Afghanistan. Players like Mohammad Nabi, Rashid Khan, Mujeeb-Ur-Rahman lead Afghanistan to all sorts of glory. But Asghar Afghan is the one who leads them all.
In a country of all sorts of turbulence, cricket is the only thing that puts Afghanistan on the map for good reasons. And Asghar Afghan went through everything to bring his team to the strong foundation where they are today.
A journey full of emotions and glory, a journey writing the opening chapters of a potential great cricketing powerhouse, Asghar is certainly an Afghan cricket legend.
At the age of 33, he decided to bid farewell. He feels his time is up. When asked about his reason for retirement, he stated that it is time to give the mantle to the new generation.
"I, Asghar Afghan did my part. Now over to you guys. Build the strongest empire possible on the foundation I established."