Russell Domingo's tenure as the Bangladesh national team's head coach, ever since he was appointed in August 2019, has never been short of its fair share of controversies.
Instances were plenty of the air being thick with rumours that the Bangladesh Cricket Board (BCB) is looking for suitable candidates as a replacement for the South African coach.
Turning back the pages of Domingo's coaching chapter in Bangladesh, it is a story of a great deal of contrast as far as the team performance is concerned in the three different formats.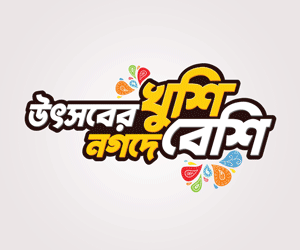 Team Bangladesh, under Domingo, has seen a horror run in the most prestigious format of the game that is Test cricket. His very first assignment as the Tiger head coach is something that the Protea would wish to forget.
Often considered as one of the biggest embarrassments in Test cricket for Bangladesh, his first assignment saw his side lose at home against Afghanistan-- a side playing only its 3rd test match.
Since then, Domingo's venture in Test cricket for Bangladesh has not been a fruitful one. His side has lost 7 out of the 10 Test matches. Among them, the defeat against a relatively inexperienced West Indies side at the home ground further raised question marks over Domingo's credibility.
On the other end of the spectrum, things do look a little bright for Domingo in the limited formats.
When it comes to ODI cricket, the Tigers have won 11 out of the 15 matches under Russell Domingo with series triumphs over Zimbabwe, West Indies, and Sri Lanka.
Drawing attention to the shortest format of the game-- that is T20I cricket, the recent performances of Bangladesh might have just strengthened his job which might have been hanging by a thread.
Tigers' win percentage of 55.5 per cent under Russell Domingo in T20Is, winning 15 out of 27 matches is an impressive one. During Domingo's reign, Bangladesh had their first victories against a few sides.
Bangladesh's first-ever T20I win against India, backed up by home series wins against Australia and New Zealand, have all come under Domingo.
Before that, Bangladesh won an away series in Zimbabwe as well. These victories before the World Cup may have calmed the situation for now, however, the team management will have keen eyes on the Protea's performance at the World Cup that may dictate his future as Bangladesh's head coach.
Over the 2 years of Domingo's time in Bangladesh, his decisions at times have raised many eyebrows of the BCB officials.
Not gelling too well with team managers, disputes with senior cricketers and debatable team selections have all made the BCB have an eagle eye over his work.
The T20 World Cup in UAE will no doubt be an acid test for Russell Domingo, and the team's performance in the middle east will undoubtedly act as a decisive factor for his future.