Dhaka bourse on Thursday saw another sharp loss in the broad index along with featuring a seven-month low turnover as downward trend persisted amid selling pressure executed by jittery investors.
The broad index of Dhaka Stock Exchange (DSE) declined for five sessions in a row and the DSE broad index DSEX lost 239.73 points during the week.
At the very beginning of Thursday's session, the DSEX went down and continued the trend for 45 minutes.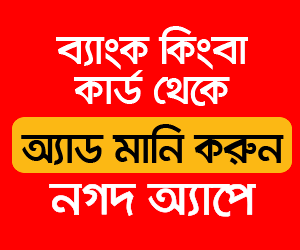 Later, a recovery stance was observed but the index again exhibited a downward trend.
After mid-session, some weak recovery stances were observed but failed to overcome the loss and finally, the core index settled at 6852.08 with a loss of 0.95 per cent or 65.82 points.
According to a market review of EBL Securities, Dhaka bourse on Thursday extended the losing trend for the fifth consecutive session as pessimism kept investors on the sideline.
Following investors' lower participation, the premier bourse DSE on Thursday posted a turnover of Tk 8.49 billion, which was the lowest value since April 28 last.
After featuring a turnover of Tk 9.40 billion on April 28 last, the DSE posted daily turnover values above Tk 10 billion till Wednesday.
Thursday's turnover was 25 per cent less than the turnover of the previous session.
Following continuous price correction, market capitalisation on the DSE declined 2.67 per cent or Tk 149.81 billion to close at above Tk 5.46 trillion on Thursday.
On Thursday, the shariah based index DSES declined 0.66 per cent or 9.62 points to close at 1442.38.
DS30 index comprising blue-chip securities closed at 2602.86 with a loss of 1.08 per cent or 28.50 points.
Of 362 issues traded, 89 advanced, 241 declined and 32 were unchanged on the DSE on Thursday.
"The market observed heavy sell pressure since the beginning of the session which continued till the end without major fluctuation," said a market review of International Leasing Securities.
Of major sectors which saw price corrections, bank declined 1.5 per cent, engineering 1.0 per cent, financial institutions 0.7 per cent, fuel & power 0.9 per cent, general insurance 1.2 per cent, pharmaceuticals & chemicals 0.4 per cent and textile 0.2 per cent.
Investors' participation was concentrated mostly in the banking sector which grabbed 28.60 per cent of market turnover after featuring a value of Tk 2.43 billion.
Apart from bank, miscellaneous grabbed 15.40 per cent of market turnover followed by telecommunication 12 per cent, pharmaceuticals & chemicals 7.10 per cent, and IT 5.5 per cent.
Beximco topped the scrip wise turnover chart with a value of Tk 1.17 billion followed by One Bank Tk 602 million, Paramount Textiles Tk 448 million, IFIC Bank Tk 374 million and Genex Infosys Tk 355 million.
Sena Kalyan Insurance Company was the number one gainer with a rise of 9.95 per cent or Tk 3.70 to close at Tk 40.90 each.
LR Global Bangladesh Mutual Fund One was the worst loser after declining 9.88 per cent or Tk 0.80 to close at Tk 7.30 each.
CASPI, the benchmark index of Chittagong Stock Exchange (CSE), declined 1.04 per cent or 211.63 points to close at 20058.12.
Of 260 issues traded, 55 advanced, 182 declined and 23 were unchanged and the port city bourse CSE posted a turnover of Tk 355.46 million.