At the beginning of the winter, many roadside food carts are seen selling different kinds of Pitha (cake) which are known as 'Shiiter Pitha.'
Chitoi pitha, Bhapa pitha, Dim chitoi, Puli pitha, etc. are synonymous with the winter season in Bangladesh. They are cheap in price which starts from 5 Tk only.
Pitha sellers are seen to simply spread a mat and sit on a convenient corner of the footpath with pitha making equipment and ingredients.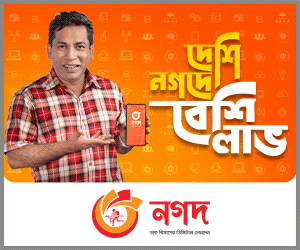 They usually start selling before the evening or early in the morning. Even some of them sell pitha all day long. Their makeshift pitha shop spread a nice aroma that attracts passersby towards the hot and smoky Bhapa pitha.
People of all ages enjoy these types of pitha standing beside the stove. Especially in chilled weather, the whole warm ambience around the pitha-making stove feels heavenly.
The 'Bhorta-buffet' with chitoi pitha
Raisha Rajib, a 2nd-year pharmacy student of BRAC University, is a sincere roadside pitha consumer. For her, roadside pitha shops bring a winter vibe.
"Pitha brings in a wintry vibe around. I love having these while on the way home or going somewhere. I think eating hot pitha during the winter season definitely brings warmth in me."
"My favourite is Bhapa pitha and Chitoi pitha with coriander chutney," she added.
Chitoi pitha with different types of Bengali bhorta is the crowd favourite. The most common bhortas are Shorisha bhorta, Coriander chutney/Dhoniya Pata bhorta, Shutki (Loitta, Chingri, Chapa) bhorta and Morich bhorta (green paper chutney).
Some pitha sellers sell up to 20 to 30 items of bhorta which they call a 'bhorta buffet with chitoi pitha.' However, they only charge the money of the pitha and provide those bhorta complimentarily.
Struck by the price hike
A pitha seller, Rashid Mia-- who sells chitoi pitha for around 15 years, sits beside Hatirjheel. The writer being one of his regular customers, asked about profit margin.
Rashid Mia couldn't give an exact figure as he said, "It is only the beginning of the winter, the sale is hence quite low. But it will gradually increase. Also, the location where I sit helps me get more customers and reach my target profit every day."
However, Motin mama (Abdul Motin) from New Eskaton gave an estimation. He is a regular face with his pitha cart in front of the BIAM school gate in New Eskaton's Dilu road.
"When the winter is at its peak, I usually sell 250-300 pithas a day (chitoi and bhapa combined). 10 taka per piece earns me around 30 thousand taka and thanks to Allah, I get to keep a good profit after the ingredient and bhorta cost."
However, the continuous price hike of essentials has affected him severely as he knows he won't be making a good profit like other years this time.
"LPG gas price alone will eat up a good amount of my profit, let alone mentioning sugar, flour and other elements."
"To be honest, I have less number of customers this year. I don't know if the numbers will increase or not in the coming days, but one thing I am sure about is people are suffering from financial crises and even a pitha for 10 takas nowadays seem heavy for many," remarked the concerned pitha seller.
The more the merrier
There is another kind of chitoi pitha gaining popularity which is made with the addition of an egg with some spices and salt. It is comparatively larger in size. People who are spice lovers, specifically, like to have this type of chitoi pitha.
A 2nd-year CSE student of Ahsanullah University of Science and Technology, Sive Saqline Ornab, said, "I love to have dim chitoi more than the regular chitoi pitha. They are very fulfilling and perfect as an evening snack."
He shared his way of having those pithas, "I usually mix all the bhorta together and enjoy the pitha with a spicy flavoured mixture."
On the other hand, people who have a sweet tooth like bhapa pitha a lot. The speciality of bhapa pitha is sliced coconut and Khejurer Goor (molasses made of dates). People usually buy from those sellers who use more coconut and molasses in their pitha.
Farzana Tabassum, a 2nd-year student of Pharmacy from BRAC University, explained why she loves bhapa pitha rich in coconut.
"I love bhapa pitha which consists of extra coconut because that reduces the sweetness."
"There is a middle-aged lady who sits beside the Bailey road officers club in the early morning at 5.30 am. Her bhapa pitha is the best and most famous in that area," shared Farzana when asked about her favourite pitha place.
A different view
Among all the winter vibes of winter with roadside pitha, Fahim Abdullah brought a different perspective of buying these seasonal food items.
"Although many pithas are available all the year-round, the seasonal ones need to be taken care of. These seasonal sellers do other jobs during the off-season (selling jhalmuri, sherbet, tea, etc.) which are not their primary source of earning. Winter is the season they wait eagerly for a good business."
"Every time I buy some pithas from an aged mama/khala, I feel happy inside seeing their smiling faces," shared the third-year Political Science student from Dhaka University.
Fahim believes the winter vibe does not make sense till the customers crowd around a roadside pitha seller.
"Although mother can easily make some chitoi pitha home, she always buys some to prepare Dudh Chitoi as she believes, in the process, the pitha seller also becomes a part of our family 'Pitha Utshob."
Keeping aside all the traditions and romanticism of roadside pitha, there is an ever-present hygiene concern. Unlike the makeshift pitha stoves, Motin mama's cart looks much cleaner and safer.
If the government can make a drive to facilitate all the pitha sellers with a cart, as not everyone can afford one like Motin mama, this seasonal tradition of roadside pitha selling would become healthier resulting in more sales and consumers' satisfaction.