"Kuch Mitha Ho Jaye" - the tagline from a famous Indian advertisement of Dairy Milk chocolate, is also the name of an Indian film. However, this sentence has been close to the hearts of residents of the Indian sub-continent for a long time.
As for Bangladesh, from the simplest of happy moments to the biggest of festivals, people here are used to sharing happiness with mouth-watering sweetmeats.
Different regions of Bangladesh are famous for their varieties of traditional sweet items. For instance, Tangail has Chamcham, Manda of Muktagachha in Mymensingh district, Malaikari of Faridpur, Comilla's Rosh Malai, Jilapi, Bakorkhani, and Amrati of Dhaka, Bogura's Doi, Natore's Kanchgolla and so on.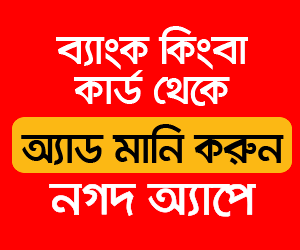 Each region is historically renowned for its traditional sweet items.
Sweet items during festivals
Bangladeshi people celebrate two Eids, Eid ul Fitr and Eid ul Adha, with great joy and excitement.
The feelings of happiness seize the whole ambience supplemented by traditional and colourful food blended with various spices like Panch Foron, turmeric, mustard powder, cinnamon, cumin seeds, garlic, onion, red pepper, peppermint, and so on.
Also, various sweet items are prepared especially for these occasions, for instance- Payesh, Firni, Khir, Semai, Zorda, Doi bora, pudding, custard, Mishti Doi and many more.
After fasting for a whole month, starting the Eid day with Laccha Semai or Jorda Semai-- together with the whole family enhances the atmosphere.
Naimur Rahman, a third-year student of Journalism & Mass Communication at the University of Chittagong, goes to his hometown Madaripur to celebrate this joyous event with all the family members.
On Eid ul Fitr, a special kind of Payesh is made with Binni grains at his village along with varieties of Shemai.
"No matter if there is any occasion or not, we always greet our guests with Chitoi Pitha and beef in Madaripur throughout the year and of course it is one of my favourite dishes.''
His raw experiences literally make one visualise as he continued, "On winter mornings, I used to team up with my cousins to bring down the 'Khejur er Rosh er Hari' in a way that no one could notice only to find the residue as the actual juice is already gone, and shared a laughter altogether."
While reminiscing the old memories, Naimur emotionally expressed how he misses these little yet significant things.
"I also miss how we used to send and receive different types of Halua, Barfi, 'Chal er Ruti' and Beef from neighbours and relatives on Shab e Barat. Even during Ramadan, we used to send Iftar to all the neighbouring houses and they received the food items with great enthusiasm and reciprocate the same."
Naimur feels that these sharing and caring trends are fading away slowly. He and his family members along with their friends visited restaurants and had burgers, steak and a buffet. Even though there is diversity among the foods in restaurants, it lacks emotion. Food made and eaten at home, sharing with family members, neighbours and relatives is a token of love.
Tradition of Pitha-Puli
The touch of Bangaliana remains at the heart of Bangladeshis. So the traditional Bengali foods always find their way on the tables of Bengalis living abroad as well.
In a conversation with the writer, MasterChef Australia 13's finalist Kishwar Chowdhury-- belonging to a Bengali family, born and raised in Melbourne, said, "We celebrate our Eid with very traditional Bengali food like Shemai, Payesh, Zarda, Doi Bora, Polao, Korma, Khichuri and North Indian sweets as well."
"I mostly bake and prepare desserts for Eid. We have our friends, relatives, and community members coming over during Eid and thus we get to try food from different cultures.''
When asked about Pohela Boishakh, Kishwar said, "Even though the weather is not the same here, like in Bangladesh, but I never miss a chance to celebrate Noboborsho with traditional dishes, for instance - Panta-Bhat, fish and varieties of Bhortas.''
She didn't forget to mention that she is a big fan of Chaa, Chotpoti, Fuchka and a special kind of Bora that she had at Jahangirnagar University when she visited Bangladesh.
And she finds soul-connection among these foods as she remarks, "The best thing I like about Bangladesh is eating seasonally. It reminds me of how we're deeply rooted with the land contrary to Australia and Europe."
For instance, Pitha in Bangladesh has a connection with the cold chilly season of winter. Also, the ingredients that Pitha requires are available in winter linking them with The Nabanna Utshab.
People usually have Dudh Chitoi, Bhapa Pitha, Puli Pitha, Patishapta, etc. as breakfast, sitting under the sweet and mild sun of a winter morning.
Teel er Naru is still special
Britwa Roy Dipa, CEO at Gangshalik Productions, graduated from the University of Rajshahi. While talking with the writer, she went back to her childhood memories and became nostalgic while sharing one of her treasurable memories.
As a child, she was shy and also a sweet-lover. During Durgapuja, a special Teel er Naru following the traditional recipe was prepared at her home which requires special expertise and the recipe is passed down from generation to generation as a sequence in the family.
She takes us back to her childhood where her lifelong love affairs with sweet Naru began.
"On one Durgapuja, Maa (mother) forgot to put Teel er Naru on my plate. While I love eating them, I was too shy to ask for one. Later, when I saw no one was there in the room, I sneaked in and took a bite on the Naru. Little did I know it would make such a noise and I would get caught in everyone's laughter. Till now they call me Naru Chor!''
She regretfully explained how she's not able to prepare these traditional dishes at her home anymore in Dhaka as there is no required equipment and the arrangement is also difficult.
Authentic ingredients and the iron utensils that the recipe requires are not available in Dhaka as well.
She thinks that it's not the fault of this generation that they couldn't hold on to the traditional rituals, but the change in lifestyle, tech dependency, mode of production and subsistence and the diversity amongst food is somewhat contributing to being less concerned about the traditional food.
She also mentioned that back at her time in Pabna, they used to have Dilli's Laddoo, Hawai Mithai, a special kind of ice cream and different types of sweet Pitha items on Noboborsho.
Sending sweet is sending happiness
Eventually, in the '90s, Britwa saw the tradition of Panta-Ilish in Dhaka on Pohela Boishakh. Reminiscing those golden days, she was missing her best friend Mita. They used to send food to each other's house at Lakkhi Puja and Shab-e-Barat respecting each other's boundaries.
She received Halua, Ruti, Duck's meat and Shemai from her friend's during Shab-e-Barat, and she used to send Naru, Muri-Murki, Moa, Sandesh, Payesh along with Khichuri, Luchi and different types of veggies.
Be it a Durgapuja, Lakkhipuja, marriage, birthday, Akika, Khatna, Milad or even to share the good news of someone's board exam results, sending sweets to neighbours or relatives is always a means of sharing happiness amongst kith and kins.
Yarana Hossain, a 4th-year student of Biochemistry and Biotechnology at North-South University, feels privileged to be part of a community where one can send sweets to loved ones.
"Be it an achievement or a festival, you share your joy with the ones who have been a part of your journey. However, this life-long tradition may seem somewhat gimmicky and often lead to undesired consequences. For instance, receiving sweets during the S.S.C/H.S.C results might often lead an underachiever to feel unaccepted by the society."
The sweet and savoury Bengali tradition has everything – happiness, contentment, the bittersweet memories of an unfortunate result, compromise, bonding, reality and whatnot.
These emotions and sentiments will always keep Bengalis feel connected with their immutable tradition while spreading the sweetness of taste and love.
The writer is a third-year student of Sociology at the University of Chittagong