The global Information Technology (IT) sector has been growing ever since the beginning of the Fourth Industrial Revolution (4IR). Various advanced technologies such as Artificial Intelligence (AI), Blockchain, cloud computing, Robotic Process Automation (RPA), big data, and Machine Learning (ML) are being used by IT-based organisations to increase productivity and improve customer experience. This phenomenon has led to the massive growth potential of the IT sector which is expected to be worth around USD 5 trillion by 2021 and is speculated to be growing at a faster rate in future as evidence suggests.
Bangladesh, one of the fastest-growing economies in the world, is also experiencing considerable growth in its IT sector. Automation technologies are largely being used by the telecom, banking, pharmaceutical, and ready-made garment industry in Bangladesh. As the world is getting more digitised, Bangladesh also needs to expand its IT infrastructure to keep up with the 4IR. The country needs to tap into the huge potential of Artificial Intelligence (AI) solutions such as machine learning, decision support systems, automated data analysers and others that heavily influences digital growth.
Although still very small in size compared to the other sectors contributing to the GDP, the IT sector in Bangladesh is observing an increase in exports. According to the BASIS, there are currently more than 4500 Software and IT organisations enlisted in Bangladesh. These organisations utilise more than 300,000 nearby IT experts. Many of these companies are also in partnership with overseas companies. This is creating both employment and export opportunities. Employment forecasts for the IT sector are expected to see steady growth. Making use of the huge population, this sector can expand even further and create more jobs for the aspiring youth of the country.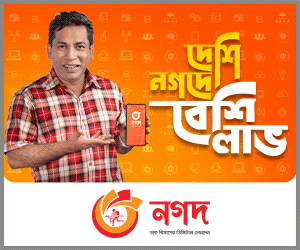 OPPORTUNITIES AND CHALLENGES: A 2020 study by a2i suggests that development in the IT sector was set to create a minimum of 10,000 jobs each year. Another study by the International Labour Organisation (ILO) in 2020 has found that Bangladesh's labour force participation rate is more than half of its population and around two-thirds of the country is aged between 14 to 64. In addition to that, the English speaking population of the country is about 7 million. Given the proper government intervention and facilitation, these people can learn IT skills and knowledge through enrolling in IT-focused universities, colleges, and training centres, as well as on-the-job training. Many IT-based jobs such as call centres and e-commerce require minimum skills in computers with moderate proficiency in English. Moreover, with the emergence of the Covid-19 pandemic, many enterprises have invested in the digitalisation of numerous services in response to work-from-home arrangements. All of this signals the potential of a major breakthrough in the IT sector which may increase employment opportunities and prepare Bangladesh's economy for the maximum utilization of the Fourth Industrial Revolution (4IR).
Due to technological progress, many human jobs are being replaced by AI and thus rendering them redundant or obsolete. However, efforts towards re-skilling these employees is nearly absent, a study finds. Besides, the academic curriculum is most often disconnected from the IT market demand which results in unskilled IT graduates finding themselves unsuitable for jobs in the relevant sector. In addition, investment in the high-tech sector is also comparatively lower. When compared to its neighbouring country India, Bangladesh lags behind in terms of access to internet and telecommunications devices, internet speed and technology skills. Despite the female population constituting half of Bangladesh's population, the IT Industry is still lagging far behind in terms of attaining gender equity. There is still no gender-sensitive policy in our country that focuses on creating skilled female IT experts. As a result, evidence suggests that the female participation rate in both Computer Science Engineering (CSE) programmes and IT-based job sectors is significantly lower than the male population. Therefore, Bangladesh has to cover a considerable gap to adapt to 4IR completely.
Government Policies and Impact on IT Sector: Acknowledging the importance of the IT sector, the government of Bangladesh has set the vision of Digital Bangladesh as, "Bring socioeconomic changes through ICT and digital revolution across the country". The National IT policy 2018 has been introduced to integrate strategic objectives, including digital government, digital security, social equity and universal access to education, research and innovation, skill development and job creation, and strengthening domestic capacity to cope with emerging technology changes. The National Telecommunications Policy 2018 aims to ensure affordable and universally accessible internet, telecommunications, improve safety and security from cybercrime, effective service delivery, promote entrepreneurship, facilitate local hardware and software production.
In terms of improving Artificial Intelligence (AI) infrastructure, Bangladesh has set a developmental approach towards research and development, skilling and reskilling of AI workforce, data and digital infrastructure, ethics, data privacy, security and regulations, funding and accelerating AI start-ups, and industrialisation for AI technologies. Bangladesh has a national blockchain strategy that recognises the need to explore blockchain technology in order to advance its technical capacity, develop resilient infrastructure, increase efficiencies in e-governance and foster innovations. With the advent of AI, a well-organised cybersecurity strategy is crucial. Bangladesh's National Cybersecurity Strategy aims to work collaboratively home and abroad, to manage all major cyber risks that affect us directly irrespective of their origin and type, thereby creating a safe, secure and resilient critical national information infrastructure for our economy and society.
The government of Bangladesh has introduced Information and Communication Technology (ICT) as a discipline in various institutions including universities, colleges, polytechnic and other vocational institutions. A study from 2018 suggests more than 10,000 IT graduates each year from more than 95 universities and 200 polytechnic or technical colleges. Furthermore, most of the experts involved in the IT sector are computer science or software engineering majors with proficiency in developing programming languages. These facilities and graduates are contributing to the development of human resources for Bangladesh's IT services businesses. All of these indicate that the sector is growing in terms of Artificial Intelligence (AI). Consistency of such developments is necessary for the country's economy to keep pace with the digital revolution of 4IR and the realisation of the Digital Bangladesh vision.
The IT sector in Bangladesh, while developing, still has room for improvement. Today's AI Intensive IT sector requires a skilled workforce to function. Of late, the government and other organisations have realised the need for a skilled IT workforce and started working towards developing human resources capable of handling emerging technologies. This is not sufficient. The country needs to establish innovative research and development centres to analyse and comprehend recent developments in global technology trends, forecast the industry's growing technology demands accurately and assist professionals in upskilling the existing workforce. More focus is required for developing and aligning the coursework and curriculum of engineering and polytechnic institutions with industry requirements. In order to attract more youths in the IT sector, sponsoring important IT skill training courses and scholarship programmes will help promote IT entrepreneurship. Thus, a vibrant AI intensive IT industry managed by a skilled workforce will be created. This will help overcome the challenges of the Fourth Industrial Revolution and uplift Bangladesh's financial growth.
Dr Fahmida Khatun is the Executive Director of Centre for Policy Dialogue (CPD).
[email protected]
Nadia Nawrin is a Programme Associate at Centre for Policy Dialogue (CPD).
[email protected]