Stocks rebounded in the green territory Tuesday, after a single-day break, as investors showed their buying appetite on financial issues.
After witnessing volatility almost throughout the session, DSEX, the prime index of the Dhaka Stock Exchange (DSE), settled at 5,863, gaining 27.04 points or 0.46 per cent over the previous day.
Market analysts said investors were active both sides of trading fence, taking the market turnover above Tk 11 billion level for the second day in a row.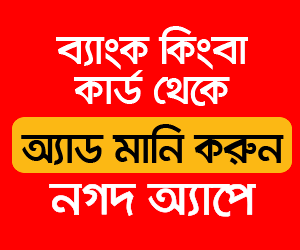 The two other indices also edged higher. The DS30 index, comprising blue chips, advanced 3.07 points to finish at 2,029 and the DSES (Shariah) index gained 4.03 points to settle at 1,330.
Turnover, another important indicator of the market, remained high as the total turnover amounting to Tk 11.39 billion, which was Tk 11.46 billion in the previous day.
A total number of 231,775 trades were executed in the day's trading session with trading volume of 290.81 million shares and mutual fund units.
The market-cap of the DSE increased to Tk 4,141 billion which was Tk 4,132 billion in the previous day.
The gainers took a modest lead over the losers as out of 344 issues traded, 159 closed higher, 147 ended lower and 38 issues remained unchanged on the DSE trading floor.
Khulna Power Company topped the turnover chart with 6.38 million shares worth Tk 456 million changing hands, closely followed by BBS Cables, Olympic Industries, Active Fine Chemicals and FAS Finance.
United Finance was the day's best performer, posting a gain of 10 per cent while Beximco Synthetics was the day's worst loser, shedding 6.67 per cent.
The port city bourse Chittagong Stock Exchange also ended higher with the CSE All Share Price Index – CASPI – gaining 73 points to settle at 17,957 while the Selective Categories Index – CSCX –advancing 46 points to finish at 10,847.
Here too, the gainers beat the losers as 131 issues closed higher, 119 ended higher and 27 remained unchanged.
The port city bourse traded 14.72 million shares and mutual fund units worth Tk 415 million in turnover.