The Dhaka Stock Exchange (DSE) has restructured two price indices and added 15 companies to the benchmark index, DSEX, a move that will help gauge the market more accurately.
The DSE reconstituted the indices in line with DSE Bangladesh Index Methodology designed by S&P Dow Jones Indices, a global leader in providing investable and benchmark indices to the financial markets. A DSE committee is also supervising the methodology.
The restructuring takes place after annual rebalancing, and the DSEX will now have 283 companies in line with the latest reforms that will be effective from January 20, the DSE said in a statement.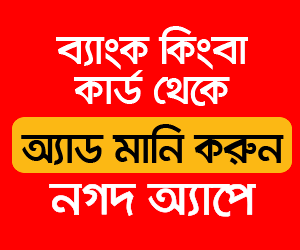 The 15 new companies will be included in the DSEX on the same day, while 17 existing companies will be excluded for failing certain criteria.
The companies which will be included to the DSEX are: Nahee Aluminum Composite Panel, Alif Industries, SK Trims & Industries, VFS Thread Dyeing, Oimex Electrode, Pragati Insurance, Advent Pharma, Intraco Refueling Station, Aman Cotton Fibrous, Silva Pharmaceuticals, Asia Pacific General Insurance, Queen South Textile Mills, M.L. Dyeing, Sonargaon Textiles and United Insurance Company.
On the other hand, 17 existing companies will be excluded from the DSEX for failing to meet regulatory criteria. The companies are: Agrani Insurance, Aramit Cement, Asia Insurance, Bangladesh General Insurance Company, The Dacca Dyeing and Manufacturing Co, Eastern Insurance, First Finance, Imam Button Industries, Meghna Pet Industries, Mithun Knitting and Dyeing, Monno Jute Stafflers, Premier Cement Mills, Reliance Insurance, Shyampur Sugar Mills, Takaful Islami Insurance, Tallu Spinning Mills and Zeal Bangla Sugar Mills.
Also, the DSE will add three companies to the DS30 index, a list of blue-chip companies, and exclude existing three, after the semi-annual rebalancing of the index, as per criteria set by S&P Dow Jones Indices.
The companies that will be included to the DS30 are: Pubali Bank, BBS Cables and Confidence Cement.
The companies to be excluded are: Al-Arafah Islami Bank, Heidelberg Cement and Orion Pharma as they failed to retain its membership as an eligible constituent of DS30. This re-balance will also be effective from January 20, 2019.