Huge foreign currencies go out for fish import despite Bangladesh being self-sufficient in fisheries production, at a time when the government goes all out to replenish its reserves.
The country ranked third in fish production in the world, fifth in aquaculture and 11th in marine fish production, fishing-sector stakeholders say, as they demand restrictions on import.
The Food and Agriculture Organization (FAO) of the United Nations has recognised such standing and ranked Bangladesh as eighth top fish- producing country in the world.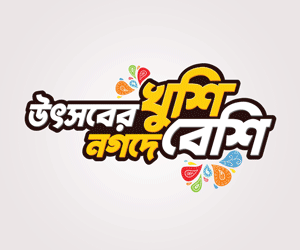 Since June 2019 to 2020, for an instance, Bangladesh had imported marine fishes worth US$ 60 million from gulf countries, according to Bangladesh Bureau of Statistics (BBS) data.
Local marine fishermen feel the necessity of imposing restrictive measures on import of marine fish for the sake of saving foreign currencies that could ease the upcoming pressure on country's reserves.
The fisheries sector contributes 3.5 per cent to the national GDP of Bangladesh.
They said the recent list of Regulatory Duties (RD) imposed by the National Board of Revenue (NBR) could include the marine fishes as less- important import.
Bangladesh Marine Fisheries Association (BMFA) demands of the government to impose a ban on import of marine fishes.
Following local marine fisheries businesses' demand, the Ministry of Commerce (MoC) on May 19, 2022 issued a letter giving its nod to taking restrictive measures on import of marine fisheries.
The ministry, however, said considering open-market economy and consumer rights, it would not be wise to ban import of fish products from a specific region.
In the Fish and Fish Products (inspection and quality control act) 2020 there is a provision for imposing restrictive measures on import of fish and fish products.
The local farmers are exporting frozen fishes worth around Tk 50 billion directly or indirectly.
Bangladesh also ranked eighth and 12th respectively in global marine and coastal crustacean and finfish.
BMFA president Nurul Qayyum says country's fishermen developed capacity to export after meeting local demand.
In the fiscal year 2018-19, the country produced 43,84,221 tonnes of fishes and shrimps. Of them, 73,171 tonnes were exported to other counties.
"Despite significant development in fisheries sector, the country has imported marine fishes from Yemen, Oman, Qatar, Dubai and Pakistan during the last few years," he says.
Earlier, import of such marine fish would need only formalin test but due to installed rig for oil extraction in the sea of gulf countries, many fishes got contaminated, the BMFA wrote in a letter to the MoC.
"Those fishes are being imported in our country at cheaper prices as fishing is comparatively less costly in the Middle-east due to reduced fuel prices," it reads.
Local marine fish farmers, trawlers and other fish producers are being deprived of fair price due to influx of marine fish during the last few years, Mr Qayyum pointed out.
In another letter, the BMFA has demanded imposing microbiology, mercury (hg), lead, cadmium tests on mandatory basis on import of marine fish from gulf countries.
Bangladesh produces 4.1 million tonnes of fish while China tops the list with 62.2 million tonnes. Indonesia, India, Vietnam, USA, Russia and Peru are next on the list.
Import of fish is subject to paying 59.60-percent to 89.32-percent import taxes. Assessment value or tariff value is set at $1.25 to impose value- added tax, advance tax and advance income tax, NBR data show.
Import tax on Hilsha and Sardine is 89.32 per cent.