Fuel price hike has augmented sufferings of Chattogram's fish farmers and fishmongers, already hit hard financially by the Covid-19 pandemic.
Wholesalers at Chattogram's Fishery Ghat told the FE that the rise in diesel price has caused extreme damage to their trade as cost of running fishing trawlers, different modes of fish transport, including trucks, and ice used for preserving fish has significantly increased following the fuel price hike.
They said that a series of pandemic-induced nonstop nationwide general holidays and lockdown had pulled down fish demand as well as its price recently which caused untold sufferings to the fishermen. Adding to the woes, the hike of diesel price by Tk 15 per litre has caused further damage to fish trade especially that at Fishery Ghat, the largest wholesale fish trade centre in the country's southeastern region.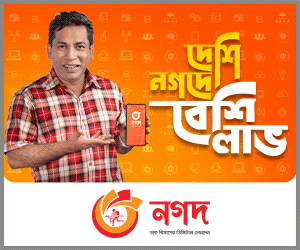 The said demand for both sea and sweet water fishes have been decreasing at Fishery Ghat due to a hike in transport cost after the government raised diesel and kerosene prices late last month as fuel prices feed into the prices of other goods and services.
Market observers said the energy ministry's move has an extensive impact on the cost of collection of fishes from the Bay as well as fishing by motrorised boats and trawlers in Kaptai Lake and rivers.
The fishmongers are facing huge loss as per trip of a trawler in the Bay or mouth of rivers has increased by at least Tk 5,000.
Now a trawler charges at least Tk 50,000 for each trip as diesel and kerosene prices rose to Tk 80 per litre from Tk 65 earlier, said Fishery Ghat wholesalers.
Talking with The Financial Express, the wholesalers said, "The business at Fishery Ghat has witnessed 50 per cent decline in the last couple of weeks following the fuel cost hike. Both supply and demand for fishes has sharply decreased after hiking of fuel price. We are facing problems in running business at Fishery Ghat as we have to pay at least Tk 50,000 and sometimes more than that to a fishing trawler for every trip."
Sources said, the traders from different areas of the country used to gather at Fishery Ghat to procure sea fish and sweet water fish every morning. The fish trading hour used to continue till noon from early morning every day. But now, the trading hour has been decreased following amid the dwindling demands for fish.
There are a total of 103 wholesale centres (Aroths, as called by locals) at the Fishery Ghat. At least 200 wholesalers and more than 5,000 workers were engaged in fish trade and related activities every day before the fuel price hike. All traders are members of Sonali Fishing Cooperative Society.
Market insiders said the total transaction at the Fishery Ghat was Tk 3.0 billion (Tk 300 crore) every day. But now, the daily transaction is only Tk 2.0 billion (Tk 200 crore), they said.
Talking with the FE on Monday, Abul Kalam, a wholesaler at Fishery Ghat said: "Fishing business is very dull now. Now fishermen don't supply large quantity of fish which as they did earlier. Moreover, cost of fishes supplied to Fishery Ghat and that of transporting fishes has risen after fuel price hike."
Aminul Haque Babul, General Secretary of Sonali Fishing Cooperative Society said, "Fish traders have been suffering since last year due to coronavirus outbreak. Many of fish traders took bank loans and invested again in fishing business after withdrawal of the countrywide lockdown. But now, increase in rent of fishing trawler to Tk 50,000 per trip has made led to further loss in our business. Fish traders here even are struggling to meet the expenses of their families, let alone continuing the business after paying instalments of loans," he stated.
Another leader of the fishmongers' society said, the business is getting dull every day amid a dwindling supply and demand. Fishermen are getting fewer fish now than the previous period.
"The traders are suffering a lot to meet their business costs now," he said adding "The transaction at the Fishery Ghat earlier was more than Tk 300 crore every day which is now less than Tk 200 crore."
He urged the government to help fishermen and fishmongers by bringing the fuel price down to its previous rate.