State minister for the Ministry of Power, Energy and Mineral Resources Nasrul Hamid blasted state-run Dhaka Electric Supply Company Ltd (DESCO) for the delay in installing 24 substations.
The consortium of Siemens Ltd India and Siemens Bangladesh took three years and eight months (44 months) to install these 33/11 kilovolts (KV) substations although the work was supposed to be completed within one and a half years (18 months), said sources.
Smelling rat in the construction works, Mr Hamid also opined for engaging a third party to check the quality of these substations.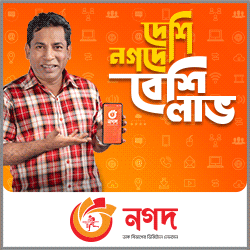 The junior minister expressed his grievance while inaugurating operations of these electricity substations through an online platform on Thursday.
The DESCO had awarded the job to the consortium on September 29, 2017.
However, some 450,000 new electricity consumers will benefit with these newly installed substations, which will also reduce systems loss and remove low-voltage problems.
Uttara third phase and Purbachal areas will have quality electricity supplies as the consequences.
DSECO Chairman Sheikh Faizul Amin presided over the event where Power Secretary Md Habibur Rahman and DESCO Managing Director Md Kawsar Amir Ali also spoke.