Rice became dearer again across the country last week after the cereal got slightly cheaper last month when the government cut import duty on the main staple.
Sources said rice prices increased across all varieties last week. Prices of most of the seasonal local and imported rice showed Tk 2.0-Tk 3.0 a kg hike in the last four days in major milling hubs, including Rangpur, Dinajpur, Nilphamari, Naogaon, Jaypurhat, Rajshahi, Pabna and Kushtia districts, according to the Bangladesh Auto Major Husking Mill Owners Association (BAMHMOA).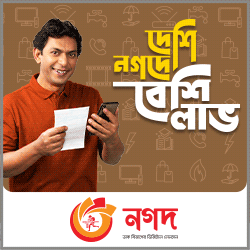 Both, widely consumed varieties and premium ones, including BRRI dhan 28, its similar imported variety Ratna, Miniket, Swarna-5, Zira, seasonal hybrid and Najirshail, both local and imported varieties, witnessed notable hikes in the period.
Swarna-5, a coarse rice, shot up to Tk 44-Tk 45 a kg at wholesale level in the milling hubs while seasonal hybrid rose to Tk 41.5-Tk 42 a kg. Miniket prices jumped to Tk 52-57 per kg while BRRI dhan 28 and Ratna to Tk 48-Tk 49.5 a kg.
Supply of hybrid rice declined notably which is forcing the common people to buy high-priced Swarna-5, Md Hazrat Ali Shajib, one of the proprietors of Olima Traders, a Nilphamari-based rice wholesaler, said.
He said prices of imported rice showed Tk 2.5-3.0 a kg hike amid rising production costs and low supply.
A Joypurhat-based importer told the FE that Indian exporters have raised rice prices by Tk 3.0-4.0 a kg in the last two weeks amid growing import orders from Bangladesh.
Traders said that the government's announcement of 0.6 million tonnes of paddy purchase from the growers might have impacted the market directly. The government also said that the procurement would begin on November 20.
"The government has also set a deadline of only two months to import a huge amount of rice. Most of the exporters are relying on the Indian rice imports to meet the deadline," said the Joypurhat-based importer.
"Importers will have to bring more than 20,000 tonnes of rice per day to fulfill the target," he said adding, "But only 3,500-4,000 tonnes of rice are being imported from the neighbouring country per day."
The north Bengal-based trader also said import duty of 25 per cent is still too high which should be reviewed further if the government wanted to keep coarse rice price under Tk 40 a kg.
The government in August last gave import permission to more than 420 companies to bring in 1.7 million tonnes of rice within October 31 this year.
The private importers have been able to bring in only 0.031 million tonnes until September 09, according to the food ministry.
The government itself has brought 0.3 million tonnes of rice from the global sources so far in this fiscal year, said an official at the Directorate General of Food (DGoF).
He noted that the government has imposed a cap on rice export for the private sector hoping that the exports wouldn't affect the local paddy market during Aman harvest season which will start in November.
However, the government has now a second highest ever 1.81 million tonnes of food grain stock of which rice comprises a healthy 1.6 million tonnes.
Though paddy purchase was poor, but the government's rice procurement was almost a success in Boro season as it was able to buy nearly 1.1 million tonnes of rice from millers. Sources said, 0.35 million tonnes of paddy was also purchased from the farmers against a target of 0.65 million tonnes.
Agricultural economist Prof Dr Hasneen Jahan said apart from continuing imports, the food ministry should start rice open market sale (OMS) programme across the country to help cool down the heat of the soaring price.
"It is now very necessary to tackle hidden hunger among the poor during this pandemic," she said.
She also said distribution of 0.6 to 0.7 million tonnes of rice in the next two months could put great impact on the mainstream rice market.
The economist suggested that Bangladesh Bureau of Statistics publish data correctly and properly on production of rice in Boro and Aus seasons which would help policy makers take time befitting import policies.
Rice prices at the retails in the capital have also showed a slight hike by Tk 1.0-2.0 a kg in last few days which may witness a further hike with the end of the retailers' old stocks, said grocers.
Coarse rice was sold at Tk 48-50 a kg, medium variety Tk 54-58 while the finer one at Tk 65-80 a kg on Saturday.