Gabriel Boric, a leftist millennial who rose to political prominence during the anti-government protests was elected Chile's next President on December 19 by defeating far-right candidate Jose Antonio Kast whose migrant father was a German Nazi Party member and his brother served the Pinochet dictatorship as an economic adviser, labour minister and Central Bank governor.
He studied law at the University of Chile and where he was the president of the Students Representative Council in 2012. As a student representative, he became one of the leaders of the 2011-2013 Chilean student protests.
At 35 Boric will be the nation's youngest ever president when he is sworn in on March 11. He ran under the banner "I Approve Dignity" which included a coalition of leftist parties including the Communist Party.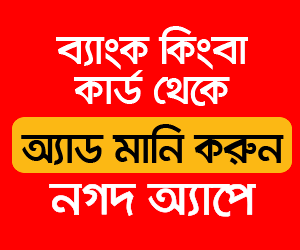 He will be by far the 'most leftist' since President Salvador Allende who was murdered in 1973 in a CIA sponsored military coup which ushered in a brutal 17 year military dictatorship under the leadership of Augusto Pinochet leading to thousands of murders and disappearances of leftist political activists, supporters and sympathisers as well as interment of about 100,000 people and the torture of tens and thousands of people.
Despite voting was marred by public transport running at 50 per cent capacity on the election day in the Metropolitan region causing an untold number of people not being able to exercise their voting rights, Boric won 56 per cent of votes cast. In fact, he secured the highest number of votes than any Presidential candidate in the country's history.
The transport disruption was blamed on the government's attempt to disrupt the election, but people mobilised their own means to get to the polls, yet a large number of voters were not able exercise their right to vote. Despite all odds, this presidential election saw the highest voter's participation across the country since the authorisation of voluntary voting in 2012. Boric, who grew up in Punta Arenas, in the country's far south, drew attention in 2011 as one of the student leaders responsible for nationwide protests demanding improved and cheaper education. Still in his 20s, he had joined the Chamber of Deputies in the national Congress in 2014 representing the vast and sparsely populated southern-most region of Magallanes.
Amid the crowd chanting "people united shall never be defeated", Boric vaulted atop a metal barricade to reach the stage to deliver a victory speech. His first words were spoken in the indigenous Mapuche language to his thousands of supporters and made clear his position promising to protect indigenous rights, introduce universal health care, public education and to fight climate change by blocking a proposed mining project. Chile is the largest copper producer in the world.
He then promised to end the country's private pension system, an offshoot of the neo-liberal economic reforms imposed by the dictatorship of Augusto Pinochet with the support of the International Monetary Fund (IMF) and the World Bank (WB).
He then further added that he intended to unite the nation and set in motion structural changes to make Chile more egalitarian and declared to fight "the privileges of the few" and then went on to say "we no longer will permit that the poor keep paying the price of Chile's inequality".
He also acknowledged Chilean women and promised they (women) would be "protagonists" in a government that would seek to "leave behind once and for all the patriarchal inheritance of our society".
Chile was the first country in Latin America to break with the US dominance during the Cold War with the election of Salvador Allende as President in 1970. President Allende pursued socialist economic reform agenda but all that came to an end within a few years when in September 1973 President Allende was murdered during a CIA sponsored military coup against his government led by Augusto Pinochet.
The far-right military coup in Chile ushered in a neoliberal economic reforms drive in the country. Decades long implementation of the IMF and the WB supported neoliberal economic policies in Chile led to deepening economic inequality, poverty and a broken healthcare system. The Covid-19 pandemic also caused in Chile and other Latin American countries the deepest economic blow pushing the poverty rates soaring.
Boric has vowed to "bury" the neoliberal economic model left by General Pinochet and raise taxes on the super rich to expand social services, fight inequality and boost protection for the environment. Now Boric's victory will be felt throughout Latin America, where ideological divisions have been on the rise. With deepening economic crises around the region, leftists around the region flocked to congratulate Boric on his election victory. They include Cuban President Miguel Diaz-Canal Bermudez, Peruvian President Pedro Castillo, Bolivian President Luis Arce, and former Brazilian President Luiz Ignacio Lula da Silva.
Boric's government will most likely be modelled in large measure on a European style social democracy that would expand economic and political rights to address the issues of inequality without veering towards authoritarianism.
Former two term Chilean President Michelle Bachelet, now the UN High Commissioner for Human Rights, supported Boric and said that he would put Chile on a "path of progress for all, of greater freedom, equality and human rights".
The new president, however, faces challenges on many fronts and will struggle to carry out sweeping changes and of those challenges most pressing one he faces is an evenly divided incoming Congress. In addition, political rules could soon change because a newly elected convention is rewriting the country's constitution- the result of the 2019 mass protests.
The convention is the most powerful elected institution which could call for a new presidential election, if it wishes, when it concludes its work next year and the redrafted constitution is ratified in a plebiscite. If the new constitution allows him to continue, his term will last until 2026, and will likely see a period of social and political transformation of the country resulting from the introduction of the redrafted constitution.
Kast, the defeated presidential candidate still remains a very formidable force to reckon with. His ultra-right party has gained a tremendous presence in the parliamentary elections. While Kast lost the election, he received 44 percent of votes cast indicating he commands a significant following in the country for his retrogressive policies.
On the economic front he also faces quite a number of formidable challenges. According to a central bank official as reported in the Financial Times, more than US$50 billion have been shifted out of the country by the wealthy people since October 2019. This was largely due to investors and local rich dumping stocks, buying dollars and transferring money abroad to buy real estates, especially in the US.
The deeply entrenched economically privileged classes in Chile are also unwilling to forego their privileges. They are more than ready and willing to sabotage any attempt by the incoming Boric government to redistribute power and wealth. Furthermore. in response to the incoming president's declaration to dismantle the private pension system has led to pension withdrawals causing the issuance of new bonds all but dried up in the domestic market. Chile now stands as the largest bond issuer in Latin America on international markets.
The Santiago stock market also reacted negatively to the Presidential election result and closed about 7 points down and its dollar denominated stock index slumped 10 per cent on Monday (20 December). The local currency, the Chilean peso depreciated by 2 per cent and down by 20 per cent since May this year. The pandemic has also negatively impacted revenue collection.
The Wall Street rating agency Moody's suggested the newly elected president to tone down his spending proposals to preserve fiscal stability. To follow through such suggestions will mean to trim down his declared social measures.
President elect Gabriel Boric during a televised video said " I am going to give the best of me to rise to this tremendous challenge" alluding to the challenge of his office. He further said "I am going to be the president all Chileans".
During the closing days of the election, Boric tried to veer towards the centre. He also brought more centrist advisers onto his team and promised that any changes would be gradual and fiscally responsible.
Boric has got a clear mandate and his message is clear-- a desire for change. This change involves his desire to build a new welfare state and foster social justice. His election victory clearly demonstrates that Chileans voted for that change and for a more modern and progressive Chile.
We are now living through a time that has seen the alarming rise of authoritarianism worldwide. Boric's election victory is also now a cause for celebration for progressive democratic forces across the world.