The Israeli offensive into Gaza had been continuing for the seventh consecutive day till writing of this piece on Sunday (May 16). Historically, Israel did never have any qualms about using the deadliest force under its command against the 2 million defenceless Gazans packed into a 25- mile-long and 3.7 to 7.5- mile-wide strip of land in the name of retaliation (or punitive expedition) against the Hamas faction of the Palestinian resistance movement.
So, what prompted the ongoing spate of indiscriminate airstrikes targeting apartment blocks housing civilians, media offices, refugee shelters killing people including women and children? The Gazan death toll rose to as high as 181 including 52 children and 31 women as on Sunday. The Israeli deaths, on the other hand, were only 10, thanks to Israel's superior military power with their air space being protected by the Iron Dome missile defence system. Even so, a few of the Hamas missiles could still penetrate the Iron Dome and strike random targets causing some damage that bears no comparison to the wholesale destruction of civilian physical infrastructures, lives and properties in Gaza. And all this is to silence the Hamas leaders and their combatants who have the chutzpah to challenge Israeli might! It is as though a reenactment of the biblical story of David, the Hamas, fighting the giant Goliath, Israel; the Gaza strip now being the stage for the modern-day version of the biblical battle between good and evil. The only difference is that the roles have now reversed. But why has Hamas invited this nightmare of war and destruction on its people again by firing rockets into Israeli territory? This it (Hamas) claims it did in reaction to the excesses that the Israeli police and security personnel have been committing against tens of thousands of Muslim worshippers by preventing them from congregating at the al-Aqsa mosque, the third holiest Islamic shrine. Even worse, the Israeli police on the last day of jummah prayer (Friday, May 7) fired rubber bullets, teargas shells and stun grenades into the al-Aqsa mosque against agitating worshippers causing injuries to around 200 people. As if to rub salt on the wounds, Jewish settlers claiming they had court order threatened to forcibly evict six Palestinian families from their ancestral homes in Sheikh Jarrahh district of East Jerusalem. These violent incidents triggered further tension and violence between Israeli Arab Muslims and extremist Jews. To make matter still worse, Jewish youths inflamed by vireos on Tik Tok showing Arabs attacking Jews pounced on Israeli Arabs starting riot.
As if that was not enough, Israeli nationalists' planned march through mainly Palestinian Arab neighbourhoods on May 10 to mark and celebrate what they claim Jerusalem Day incensed the Palestinians. Clearly, that was a provocation for the Palestinians to whom it was a dark day as they lost their homeland, East Jerusalem, to Israel in the 1967 Arab-Israeli war.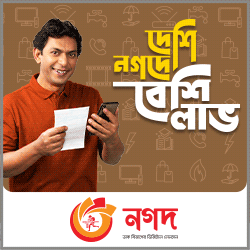 All these explosive mixtures of events have finally spilled over into Gaza threatening another long-drawn Israeli military campaign there like the one they carried out in 2014.
But despite Israel's full play of military might and destructive power, the Hamas seems to have remained unfazed. In fact, they are used to such wild Israeli reaction to any Hamas action against it (Israel). Though Israel has been threatening wholesale ground offensive, it has not yet crossed the Gaza border. The Hamas is daring the Israelis to go for it. How it all plays out only time will tell. But it is time, Israel demonstrated some restraint and stopped behaving like a blind, wounded giant at the slightest provocation from the Palestinians.
Though the county's Premier, Benjamin Netanyahu, has threatened to continue the military campaign as long as necessary, its President Reuven Rivin has expressed concern seeing rising tension and unrest within Israel.
The US president Joe Biden has sent Hadi Amir as his envoy to de-escalate the conflict situation as well as talk to both Israeli premier and Palestinian Authority President Mahmoud Abbas.
If truth be told, it is the US that holds the key to a solution to the Gaza crisis. But will the US exercise its authority in a way that Israel is bound to listen to?