"You're only as good as your last haircut," said Fran Ann Lebowitz, an American author, public speaker, and occasional actor. Hair plays a significant role in making the first impression because it frames your face. If you want to be strong at the impression game, it's high time you concentrated on your hair.
Women have been using hair to relay messages about who they are, and where they fit into their culture for centuries. Roman women used to powder their hair with gold dust to convey wealth and decorate it with luxe accessories like gold hairnets and ivory pins. Marie Antoinette's tall, ornate wigs indicated status and power. In ancient times, Indian Hindu women used to keep their hair as long as possible because long hair resembles all of their goddesses.
Hair is very malleable; it can give women a feeling of control over their bodies. A good haircut is a confidence booster. The effects of a haircut and style go beyond enhancing your persona and appearance.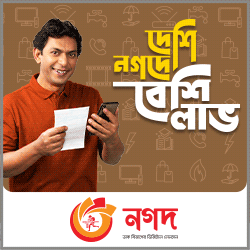 There are a few things people should take into consideration before getting a haircut including hair texture, density, colour etc. Taking the weather into account is also a big checklist before you chop your hair off.
A right haircut in the right season is a big saviour. Weather-aligned haircut will make you feel comfortable, as well as confident. Summer in Bangladesh is not the most pleasant time of the year. Excess heat and humidity make hair unmanageable and too difficult to handle. In this scenario, shorter hair, especially when it doesn't fall on the neck or around the ears, keeps the head cooler.
"Being a medical student and maintaining long hair just doesn't get along according to me. That's why I always prefer to keep my hair short. Short hair is so easy and low maintenance, it is perfect for every weather. I am never tired of keeping my hair short," said Sadia Ferdous Zeba, a final year MBBS student of Mymensingh Medical College. She believes keeping her hair short makes her look younger which is definitely a bright side.
Cutting hair short might be the first step to having a hot girl summer. When the summer heat is coming out in full power, flaunting shorter hair is the right thing to do. You can chop off those locks and indulge in one of these pretty short haircuts for women -
Short to medium pixie
A pixie haircut is a great solution for a contemporary woman on the go. It's convenient, pretty and appropriate for hair of any type. Pixie crop or pixie cut is a women's haircut about half an inch to 3-inches in length. It may either be one-length or cut shorter on the back/sides and longer on the top.
Pixie haircuts became popular in the 50s, after the premiere of the Roman Holiday featuring the charming short-haired Audrey Hepburn. In the 60s, actress Mia Farrow and supermodel Twiggy wore the cut as well. Moving to the modern-day, many celebrities have tried pixies, too, such as Katy Perry, Cara Delevingne, Pamela Anderson, and Miley Cyrus, among others.
Summer bob
Bobs have been in fashion ever since famous British model Twiggy rocked the crop in the 60s. If you want to keep your hair short but a little longer than a pixie, a bob is the best option for you. There is a varied range of bob cuts to rock your summer.
Angular bob is very popular among the teenagers in Bangladesh. The bob's low-maintenance benefits extend into styling. Apart from that, angular bob permits keeping frontal hair a little long.
For a really modern look, go for a blunt bob with minimal to no layering. The great thing about this cut is that it's easy to air-dry in the summer, especially if you have straight or wavy hair.
Short layer
Short layer has always kept up with fashion. You might remember the release of Dostana in 2008, how girls went crazy after the sizzling appearance of Priyanka Chopra in the short layer.
Short layered haircuts are an ear-to-neck length haircuts with short layers on top and longer layers on the bottom to add more shape and volume. Adding blended layers on short hair adds more texture, fullness, and dimension, which is great for women with thin hair.
A new haircut always goes with a change, a new beginning. When the change is calculative and for the greater good, you should just embrace it.
Kaniz Fatema is a 4th-year student of Geography and Environment at the University of Dhaka
[email protected]