Wage remittances are one of the biggest engines to run Bangladesh economy. Of the total inflows, wage remittances are placed just after export proceeds. During Covid-19, Bangladesh received lots of inward remittances compared to other countries. One of the underlying reasons is that our people mostly do physical work and so job cut was not significant.
It is said that without fundamental strength, cent percent education leads to shrink economic size since educated people want white collar job. This is a situation faced by Sri Lanka. The underlying reason is that Covid-19 kicked white collar job holders out of services. But working class Bangladeshi people did not face the situation. As a result, inward wage remittances are recorded at US$18.21 billion in fiscal year 2019-2020 (FY20) and $24.78 billion in FY21. The amount recorded $17.31 billion up to April of 2022 in the current fiscal year (FY22).
As most of our expatriates do menial work, they are in rare opportunities to open bank accounts where they work. People depend on non-bank channels to send their income to beneficiaries in Bangladesh. Remittance service companies are one of them.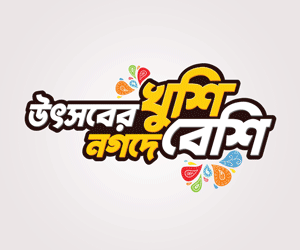 Our banks make drawing arrangements with remittance service companies abroad, through which wage remittances are channeled. Remittance service companies maintain Taka and foreign currency accounts in Bangladesh to facilitate remittance delivery. Expatriates are not well aware how remittance service companies operate but they know remittance service companies can remit money home. Expatriates want their beneficiaries to receive payments in Taka. In this case, they give local currency of the country where they reside to remittance service companies for payments to their beneficiaries.
Remittance service companies buy local currency in exchange of Taka. In this case, they make margin for the deal including usual fee. Afterwards, they do a profitable game with their counterpart banks in Bangladesh. They just purchase Taka against foreign currency like US dollar. They sell foreign currency to banks quoting the highest price. On completion of the deal, foreign currency buying banks deliver Taka to beneficiaries at no-delivery charge.
As we know, we need foreign currency to meet external payments obligations. Trade gap always sets current account imbalanced. The position needs support in foreign currency. Inward remittances sent by expatriates working abroad are one of the major sources, as said earlier.
It is reported that in many situations banks are to buy foreign currency from remittance service companies at higher rates compared to their selling rate to importers, or outward remitters. They go for the purchases at high price to meet their payment obligations. Another issue is that wage remittances are our hard earned income which needs to be repatriated at any cost.
Remittance service companies are global payment operators working since mid-nineteenth century. Their cost of service is said to be lower compared to banks, intended to include people having no easy access to banking services. During the end decade of last century, domestic backs are encouraged to establish arrangements with remittance service companies abroad to repatriate wage remittances at low service cost.
The central bank formulated policy guidance in 2007. Under the policy, banks can establish drawing arrangements with remittance service companies abroad. Domestic banks take security deposit as covered funds to deliver remittances. Central bank approves the arrangements in line with policy framework.
People sending remittances to their homes in Bangladesh basically buy Taka from remittance service companies in exchange of local currency where they work (for instance, Saudi Ryal in Saudi Arabia) and request them to send the bought Taka to beneficiaries in Bangladesh. In turn, remittance service companies buy Taka from domestic banks in Bangladesh at lowest price in exchange of foreign currency. Lowest price to remittance service companies means higher cost to banks in Bangladesh. The ultimate benefits are thus enjoyed by remittance service companies abroad.
Expatriates working in Bangladesh can remit money to their home countries. They go to banks in Bangladesh and ask for remittances in foreign currency by making payments in Taka at prevailing exchange rate. The banks abroad, on receipt of payments from our banks, pay to beneficiaries through conversion of foreign currency into local currency. In this situation, all are within fair price network but our remitters are being deprived in exchange rate though remittance service companies provide low cost services. Considering the benefits in exchange rate, cost for sending remittances through remittance service companies seems costlier compared to banks. Can we not support people on whom our economy is dependent? This is a fundamental issue requiring attention.
Export receipts during the current fiscal year are expected to be more than $50 billion. As per payment terms, exporters receive payments in foreign currency. A part of which is used to pay import payments and the remainder is converted into Taka which is used as working capital, including owners' income. Since export receipts are repatriated in foreign currency, domestic banks negotiate exchange rates with exporters which are, to a greater extent, uniform among banks. The system does not set exporters to be deprived. But a different situation is found in case of remittances channeled through remittance service companies. Transactions cost considering exchange rate is higher.
Remittance service companies are a vital part for wage remittances. The benefits earned by them are a part of business which cannot be considered illegal. Then what is the solution to make benefit remitters? The solution depends on negotiation by domestic banks with remittance service companies abroad.
There are different options to bring wage remittances at favourable level to beneficiaries. One of the solutions is that banks in Bangladesh will receive remittances in foreign currency. Banks will convert the currency into Taka for delivery to beneficiaries. This system will not require banks to sell Taka to remittance service companies abroad. Alternatively, banks need to make negotiations with their counterpart remittance service companies under which difference between exchange rates applied to remitters by way of Taka sales and applied to beneficiaries by way of Taka purchases should be reasonably set with disclosure at both ends -- remitters and beneficiaries.
Bangladesh is one of top-10 countries having earnings of significant wage remittances. Despite this, we are still in the bracket of 'price taker', a pathetic situation leading to lose benefits in all respects of cross border transactions. The prevailing situation needs to be changed considering yearly global transactions volume nearing $200 billion. Where is the problem? Capacity to deal with cross border transactions system is in weak trajectory! Does it require administrative intervention? Many questions need to be addressed in this regard.