It's incomprehensible that the focus is on the corporate and business sector when the contribution of women in the economy comes up for discussion. The first instance looks at discrimination against them in the competition for top-management position. It is a reality that needs to change but is slowly changing. The second is just as skewed. It looks at big entrepreneurs. In both cases the argumentation is based on ladies, similarly educated and qualified yet being discriminated against. This is the consequence of a society that is patriarchal on one hand and evaluation on an urban basis on the other.
The three most powerful thrusts towards women empowerment have been employment in the garments industry; the micro-credit support to women in non-urban areas, the brainchild of Dr Muhammad Yunus; and placement of women in top-government and local administrative positions, driven by Prime Minister Sheikh Hasina. She has inducted ladies in her personal security detail and the armed forces. There will be the usual uproar about wages, work conditions and other factors. There will also be the senseless and preposterous religious bigotry over women engaging in sub sectors like poultry and fish hatcheries to supplement family incomes and at times, running financial affairs at home. They are also the subject of domestic violence, eve-teasing, rape and trafficking; even prevented from gaining justice because the trial systems could mean utter humiliation and little dispensation of justice. They brave all of this and amazingly manage to keep their aspirations on track. Yet one scarcely sees government employed women bus, car or train drivers. The private businesses are just as guilty. They are not considered employable by the private transport sector barring the exemplary airline pilot staff.
All this above and beyond the taken-for-granted roles they play economically, socially and intellectually. Family budgets, meals on tables or floors, savings for rainy days are all part of the domain they inherit, some by choice, most by compulsion. Happily more women are setting up their tea stalls and small-snack corners. But such self-employed bravado is never truly evaluated.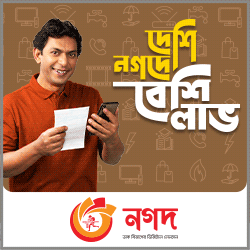 The unkindest cut comes in the form of government budgetary measures. Support for women entrepreneurs is abysmal in the context of the bigger picture. There has been no thinking or push to find out and address why only a small percentage of the stimulus package for them has been used. Incentives to industries and businesses to meaningfully employ women aren't considered. The government itself falls short in setting up small, supportive industries with all-women manning. How much of the total SME support package reached the women in the rural areas? Government owned hospitality institutions could be well served if their daily raw material was supplied by women entrepreneurs. Reverse discrimination isn't necessarily a bad thing. The much maligned quota system requires revision to encourage more participation. The rumours of a change in the policy of 33 per cent women in political parties and nominations for election are hardly encouraging. The quality of current women representation has to be improved if this is to have meaningful impact on legislation and thereby, policymaking. This is in explicable in a country where the male-female population ratio is roughly 50:50.
The truth that men never like to confront is that in general women are clear thinkers. They weigh their options and don't dither in taking decisions. Beneath the outer core of softness is a steely resolve. Balance comes naturally to them. Loan default is not part of their character and with a helping hand to guide them through the legalese of documentation entrepreneurship can gain newer heights. Funds for them are available and need to be enhanced. Business acumen, the theoretical part can be initially strengthened through assistance and training. Bridge the gap between the SME foundation and NGOs, tie up with running online business and the value addition will be explosive.
--
P-5