ULAB preparing students to face 4IR challenges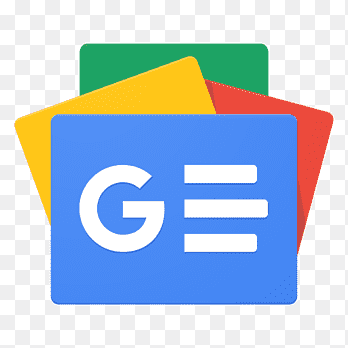 For all latest news, follow The Financial Express Google News channel.

Engineering is a stable and well-paid profession. Nine of the top 10 highest-paid degree subjects are engineering-related, and graduates with an engineering degree achieve ahigher average gross annual wage than almost any other academic discipline. With specialist training and a few years of experience, salaries can be even higher. Further, engineers are needed in every country in the world. They design and implement solutions to everyday problems such as access to water and electricity, safe transport, IT, infrastructure development, and medicine -- things that are needed everywhere. As an engineer, one will have opportunities to travel and work in other countries, enjoying all the experiences that come with it.
Additionally, engineers contribute to society uniquely -- by helping to invent and develop infrastructure that improves the lives of people. From computer engineering to civil engineering, what engineers do at work will make an impact the world can be proud of. For example, engineers are heavily involved in designing and implementing renewable technologies that benefit the planet, and they have recently played a vital role in fighting the Covid-19 pandemic, inventing lab-free 'PCR' testing, and manufacturing vaccines.
University of Liberal Arts Bangladesh (ULAB) facilitates the students with state-of-the-art labs to face the 4IR (fourth industrial revolution) challenges. From its highly skilled faculty members to job placement opportunities, there are plenty of reasons to choose ULAB. ULAB has a countrywide reputation for the quality of its higher education. Holding a degree from ULAB shows employers that the students have had a thorough and well-rounded education.
ULAB School of Science & Engineering hosts high-performance computer labs, smart system lab, artificial intelligence lab, database lab, electronic & VLSI lab, ICT ministry-funded Internet of Things (IoT) lab, power system lab, telecommunication lab, electrical machine lab, and more. These labs help students build capacity through active and practical learning.
Work experience and internships are key components of an engineering degree. Practical experience is the key, giving students better knowledge and workplace skills such as communication and teamwork. ULAB manages strong business-education partnerships; students, therefore, gain tangible industrial experiences through internships and field visits.
At ULAB, faculty members and students regularly publish their works in reputed national and international journals. Students, therefore, get an opportunity to explore their research interests as early as during their undergrad study.
Students of ULAB School of Science & Engineering can choose a minor in Business, Media Studies, English, and Sustainable Development as per their interests. The university's interdisciplinary approach to study thus facilitate students' career provision favourably.
The School of Science & Engineering at ULAB is home to an ever-flourishing alumni community. Graduates have been pursuing higher studies worldwide and serving in different professional capacities at home and abroad.
Professor Dr M Mofazzal Hossain, dean, ULAB School of Science & Engineering, stated, "The success of ULAB School of Science and Engineering comes from its competent faculty members, modern laboratory facilities, OBE (Outcome-based Education) Curriculum, physical academic resources, IT supports, and industry-academia collaboration. ULAB always emphasises on co-curricular activities besides classroom teaching-learning that prepares graduates for career."
ULAB's School of Science & Engineering (CSE & EEE) has reputed academics, fantastic facilities, and a strong linkage with industry leaders.