Access to livestock services, incentives, expansion of e-commerce crucial for livestock: Experts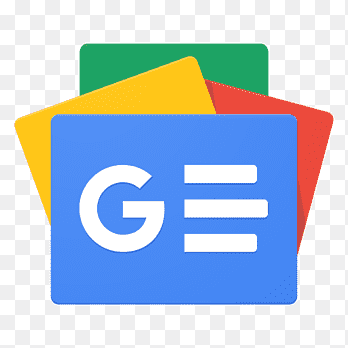 For all latest news, follow The Financial Express Google News channel.
Agriculture, the lifeline of Bangladesh economy has been affected by Covid-19 pandemic and livestock sector was badly hit.
Coordinated efforts from public, private and non-government entities made it possible to facilitate the market for sacrificial animals during Eid amidst Covid-19 pandemic.
Dr Abdul Jabbar Sikder, director general of the Department of Livestock Services (DLS), said these while speaking as the chief guest in an online seminar on impact of Covid-19 and climatic disaster on livestock sector, jointly organised by CARE Bangladesh and a leading newspaper on Thursday, according to a press release.
Ramesh Singh, country director of CARE Bangladesh delivered welcomed speech.
"Through SDC-Shomosti, we have supported marginalised women farmers including dairy farmers," Ramesh said.
To minimise the impact of second wave of Covid we need to act now, he added.
Sohel Ibn Ali, senior programme manager of Swiss Agency for Development and Cooperation (SDC), was present as the special guest.
He recommended standardisation of tariffs and import duty for the betterment of locally-produced milk and milk products. He also stressed on improving market systems and affordable feed access for smallholder farmers.
Imdadul Haq Milan, editor of Kaler Kantha said Bangladesh experiences good progress in fisheries and livestock over the last few years, now the country needs institutional and policy support to sustain the growth.
Through SDC-SHOMOSHTI project, CARE Bangladesh reached out 180,000 rural households (comprising poor, disadvantaged, and women) with improved technical services, which resulted in higher yields, better prices and increased income. This was achieved through the application of interventions where investments, new and more inclusive business models stimulated from the national level to private sector to create sustainable solutions to underlying causes of market failure.
The discussion was informed by a key note on the recently commissioned study by CARE Bangladesh. Abul Hossain, STL-Shomosti project, Dr Habibur Rahman and Tashfiq Ahsan from Edge Consulting presented the findings and recommendations. They shed light on the constraints and possible solutions around access to feed, finance, animal health services and lack of improved animal husbandry practices.
Two rural women farmers who got affected due to Covid-19 and recent flooding shared their experiences with the audience of the webinar. "Cattle prices dropped locally and feeding is a major problem experienced by rural farmers," said Kalpona Begum from Lalmonirhat.
Another woman farmer Nilufa Akter said that she had to move cattle to her parental shelter due to recent flooding.
President of the e-Commerce Association of Bangladesh (e-CAB) Shomi Kaiser emphasised bringing small and marginal women farmers into ICT eco-system by developing and expanding rural e-commerce platform. While sharing experience of digital cattle haat during last Eid season, she suggested ICT literacy for rural women could facilitate their access to the online market place.
Prabodh Devkota, deputy country director – Program of CARE Bangladesh delivered vote of thanks. He appreciated the leadership of the government, particularly livestock ministry and DLS to address the challenges amid Covid. He stressed on perceiving women as central agency of change to transform the sector.
Among others Dr ABM Khaleduzzaman, assistant director of DLS, Dr Md Golam Rabbani, chief technical advisor, Livestock and Dairy Development Project, Shahnaz Akter Shahin, AVP and head of Agricultural Credit, Bank Asia, and Dr Mohammad Mohi Uddin from Bangladesh Agricultural University spoke on the occasion.
Aamanur Rahman, director-ERPP of CARE Bangladesh moderated the discussion.