Month-long virtual exhibition 'The Black Story' to begin Thursday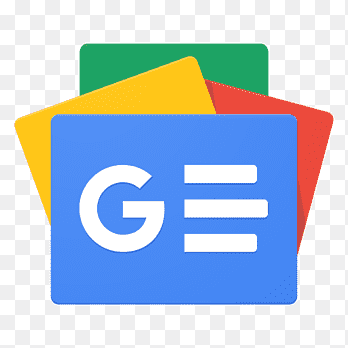 For all latest news, follow The Financial Express Google News channel.
In light of the global Black Lives Matter movement, a month-long virtual interactive exhibition titled 'The Black Story' will begin on Thursday.
The exhibition at www.theblackstory.com will continue until March 25, 2021, said a press release.
The recent wave of protests against racial injustices perpetrated against the Black community in America, inspired people of all colours across continents to proclaim "Black Lives Matter" in solidarity with the movement, said the press release.
Featuring a powerful combination of artistic expression from five prominent Bangladeshi visual artists and intellectual interventions with global personalities, the exhibition will explore the intolerable injustices and generational trauma experienced by black communities.
With the intent to examine, expose, and embrace our historical ties, this interactive exhibition delves into the interactions between the historically Black and South Asian communities.
Nahar Khan, Executive Director of Gallery Cosmos, will inaugurate the special event at 9:00 pm (Bangladesh Standard Time) on Thursday at www.facebook.com/unbnewsroom
The inauguration of this virtual exhibition will also be joined by celebrated Bangladeshi social activist, feminist, and environmentalist Khushi Kabir, and Nigerian American visual artist Osi Audu.
Evocative artworks of five renowned Bangladeshi visual artists will be showcased alongside webinars, photography, poetry, film, and various audio and visual multimedia pieces, in this special exhibition in its virtual gallery.
"The exhibition entitled The Black Story will stand as proof that many of the debates around race, violence, injustice and discrimination centring Black Movement have been left unconfronted for far too long. Although the COVID-19 pandemic has delayed the opening of the exhibition, its cross-disciplinary approach that encompasses the art, sound, sculpture, video, photography, live talk shows, performances, poetry and music will make this event a unique initiative by Gallery Cosmos, conceived and curated by Nahar Khan. Cosmos Foundation is delighted to support 'The Black Story'," said Enayetullah Khan, Chairman of the Cosmos Foundation.
"The evolution of this exhibition has been profoundly transformative for me on a personal and professional level," said Nahar Khan, curator of 'The Black Story'.
"Born from a place of restlessness and responsibility, The Black Story was conceptualised with the goal of creating a powerful, transcendental body of work that offers equality in representation and a diversity of voices through the artwork and the dialogues showcased. My hope is that this work will create a space for continued efforts to engage in meaningful dialogue around issues of race, identity and power as we explore our past, examine our present, and imagine our future."
Participating artists in the exhibition are: Alakesh Ghosh, Kanak Chanpa Chakma, Afrozaa Jamil Konka, Bishwajit Goswami and Sourav Chowdhury.
Proceeds from the Black Story will go towards BIPOC-CA (Black & Indigenous People of Colour Creative Association)
To watch the Black Story Trailer, visit: https://youtu.be/O0SfwRVhb5o
The inauguration event will be broadcast live on Gallery Cosmos and UNB's Facebook page at https://www.facebook.com/GalleryCosmos and https://www.facebook.com/unbnewsroom.