BASIS member companies are showcasing their latest products and services in the Japan IT Week which began on Wednesday.
It will continue till May 10, 2019.
Along with 62 members delegation from BASIS; Bangladesh High-Tech Park Authority, LICT, Bangladesh Computer Council, Bangladesh Association of Call Center and Outsourcing-BACCO and ICT Division's delegation are also participating in the prestigious event, being held in Japan.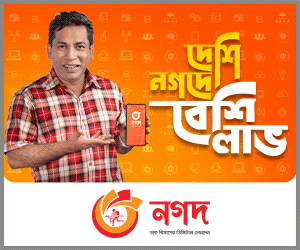 This year 19 BASIS member companies-DataSoft Systems Bangladesh Limited, Epark IT, LeadSoft Bangladesh Limited, ULKASEMI PVT LIMITED, IXORA SOLUTION LT, Pridesys IT Ltd, ERA-InfoTech Limited, BJIT Ltd., Nascenia Limited, Dreamerz Lab Ltd., Media365 Limited, Brain Station 23 Ltd , eGeneration, BZM Graphics, Dream71 Bangladesh Ltd, Subra Systems Ltd., Graaho, Genex Infosys Ltd. , Dynamic Solution Innovators- are participating.
BASIS member companies- PMaspire Ltd., Pixelnet Technologies Ltd., AIG Distributions and Consultancy, TiCON Systems Ltd., Data Grid Ltd., Flora Systems Ltd., Freedom Soft, I Software Ltd., Paul & Paul Consultatnts Ltd., CommlinkInfotech Ltd. are also participating as visitors.
Also being a part of SheTrades Project under International Trade Center (ITC) & Commonwealth; stakeholders of BASIS, 5 companies are participating in this year's Japan IT Week. They are: UY Systems Ltd., Systech Digital Japan Inc., Opus Technology Ltd., Elegant Technology Ltd., TMSS ICT Ltd.
Hosne Ara Begum, ndc (Secretary), Managing Director of Bangladesh Hi-Tech Park Authority, Parthapratim Deb, Executive Director, Bangladesh Computer Council, SM Azizul Islam, Joint Secretary, Bangladesh Hi-Tech Park Authority, Rabab Fatima, The Ambassador, Embassy of Bangladesh in Japan, Mohammad Hasan Arif, Commercial Counselor, Embassy of Bangladesh in Japan, Rashad Kabir, Convener, BASIS Japan Focus Group are included in the Bangladesh delegation.
-rmc//