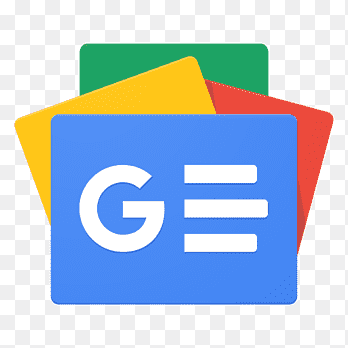 For all latest news, follow The Financial Express Google News channel.
The document verification system (DVS) would bring a radical change in financial reporting to ensure transparency and accountability in businesses, speakers told a dialogue on Thursday.
They called for a combined effort by the business community, Financial Reporting Council, ICAB and the stakeholders to boost credibility and transparency in the accounting system through DVS.
The distinguished speakers further said that a transparent reporting system would boost investments, both domestic and foreign, in Bangladesh.
They were addressing a high-level discussion on DVS co-hosted by the Institute of Chartered Accountants of Bangladesh (ICAB) and the Bangladesh Institute of Bank Management (BIBM) in BIBM auditorium.
The ICAB introduced this software database from 01 December 2020 to curb malpractice of producing multiple financials and establish transparency and accountability in the accounting system.
ICAB president Md Shahadat Hossain presented a keynote on the DVS software.
Speaking as the chief guest, Policy Research Institute (PRI) executive director Dr Ahsan H Mansur said DVS would certainly bring some positive changes in the accounting system.
But a combined effort by the business community, Financial Reporting Council, ICAB and the stakeholders is required to enhance the credibility and transparency in the accounting system through DVS, he added.
Dr Mansur said it would streamline the accounting system while the private sector, including banks, is required to follow international accounting standards like international financial reporting standards.
Still, many organisations follow the traditional accounting system which is not suitable for proper development, he cited.
Dr Mansur, also chairman of BRAC Bank Ltd, said the tax-GDP ratio is 8.5 per cent which is lower than any other countries in the world.
"There is a trend to avoid taxes. The NBR should reform its tax administration," he observed.
ICAB chief said the success of DVS depends on auditors, entities, users and regulators as a concerted effort is required.
Citing some examples of punishments meted out by his organisation against professional misconduct, Mr Hossain said no other profession or regulator has taken such bold decisions against their stakeholders.
He urged the management of banks to ensure there is a document verification code (DVC) in the financial statements of entities before sanctioning any loans.
South Bangla Agriculture and Commerce Bank managing director Mosleh Uddin Ahmed said DVS would remove scope for manipulation in the capital market.
He said they wanted the kind of balance sheet that would attract foreign direct investment in the country.
Agrani Bank managing director Md Murshedul Kabir said bad loans would gradually come down, thanks to DVS.
ICAB council member Mohammed Forkan Uddin said DVS would gradually eradicate the culture of bad debt, tax evasion and multiple financial statements.
He said the NBR joined hands with the ICAB realising the importance of DVS in the economy.
DVS is changing the capital market's scenario and it, therefore, will help increase IPO (initial public offering), according to Mr Forkan.
ICAB head of IT Mohammad Deloar Hossain gave a technical presentation of DVS on its user aspects.
The ICAB has developed the system to authenticate the audited financial statements of different entities and make accounting more acceptable and reliable.
Mohammed Sohail Mustafa, BIBM associate professor and director (training and certification), delivered a welcome address at the event moderated by Dr Prashanta Kumar Banerjee, BIBM professor (selection grade).
BIBM director general Dr Md Akhtaruzzaman chaired the programme.
Dr Barkat-e-Khuda, Dr Muzaffer Ahmad Chair Professor of BIBM, also spoke as a designated discussant.