The Asian Development Bank (ADB) has recommended the National Board of Revenue (NBR) to strengthen monitoring of the online return filing and make it popular among the large taxpayers.
It also suggested the NBR to pay special attention to the large taxpayers, who contribute 25 per cent of the total income taxes.
Only 7,209 or 0.33 per cent of the total 2.2 million people, who file income tax returns, submitted the returns online in the last fiscal year (FY2019-20).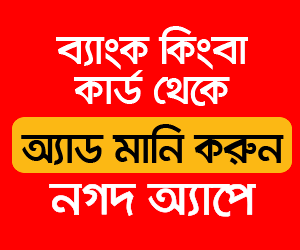 No large taxpayer, however, submitted returns online during the period.
ADB suggested addressing the concerns of the large taxpayers and the reasons why they might be unwilling to use a digital system.
"ADB could consider providing a follow-on loan to the NBR to create a modern and efficient tax return filing system by further upgrading the existing system," it said in a completion report of a project titled 'Strengthening Governance Management Project (SGMP)'.
It said the project performance evaluation report should be prepared in 2021 to gauge the project's sustainability and derive lessons for ADB assistance for tax administration in Bangladesh.
The ADB said that the online income tax return system is likely sustainable but its success would depend on the NBR's future action.
The US$ 30.3 million SGMP, including an ADB loan worth $25 million, was taken in 2010 to automate tax and land administrations.
The project was completed in June 2018 although it was supposed to complete in December 2013.
However, the project cost declined to $20.5 million, including ADB finance worth $17.455 million, which is 33 per cent lower than the appraisal cost.
Of the project cost, NBR spent $7.5 million to introduce online returns submission system under the Bangladesh Integrated Tax Administration System (BITAX), an integrated software application.
The NBR also bought necessary hardware for its 650 field-level tax offices with the fund.
The ADB report said only 13,895 taxpayers filed their tax returns online during the previous four tax assessment years (FY2016-19).
It observed that the project is less than efficient as the project implementation suffered a delay of four years and six months.