The government has implemented 27 per cent of the Annual Development Programme (ADP) during the first half (July-December) of the current fiscal.
However, it has failed to improve its project execution capacity, as the implementation rate was similar in the same period of the last financial year (FY) 2016-17.
According to the Implementation Monitoring and Evaluation Division (IMED), the government ministries and agencies spent Tk 443.31 billion, which is equivalent to 27.02 per cent implementation rate, in the first half of current fiscal.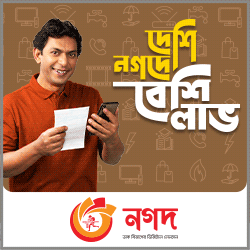 In the corresponding period of the previous fiscal, the implementation rate was 27.20 per cent with an expenditure of Tk 335.54 billion.
The government has undertaken a Tk 1.64 trillion ADP for the current financial year to implement more than 1300 development projects during July 2017 to June 2018 period.
Planning Minister AHM Mustafa Kamal told reporters that they were hopeful of improving the project execution in the second half of the current FY2018.