Agent banking changes rural socioeconomic landscape
Formal credits, deposits, forex remittance available around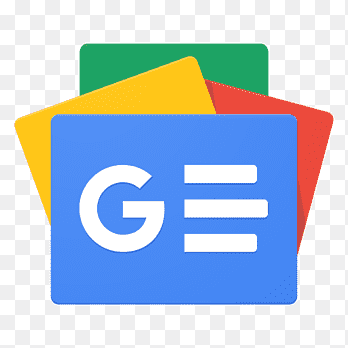 For all latest news, follow The Financial Express Google News channel.
Agent banking continues changing rural socioeconomic landscape with formal credit inflow, deposit netting and injection of inward remittance marking a remarkable increase in the heretofore backwoods.
Since access to finance is one of the key challenges facing financial inclusion, lending through agent banking is explicitly beneficial to rural customers.
Banking on this facility of easy access to the stakeholders, the operations of agent banking recorded a remarkable growth in the fourth quarter (Q4) of 2022.
As of December 2022, the lending through agent banking rose by 92.77 per cent year on year to reach Tk 103 billion. The volume of loans disbursed until December 2021 was Tk 53.47 billion.
And around 65 per cent of the lending went to the rural areas where the scope of availing formal credits was thin even several years ago, according to quarterly report on agent banking by the Bangladesh Bank (BB), released Monday.
In terms of deposit, the volume of deposits grew by 24.14 per cent to stand at Tk 301 billion in comparison with the corresponding period of the previous year when the figure was Tk 243 billion.
The concept of agent banking plays a vital role in bringing inward remittances from the expatriate Bangladeshi workers as the data showed around 40-percent increase at the end of December 2022 when agent- banking networks channeled inward remittance worth Tk 1.15 trillion (Tk 1149 billion). In December 2021, the figure was over Tk 823 billion.
There are a total of 20,736 outlets operated by 15,126 agents of 31 commercial banks across the country and over 86 per cent of the outlets are located in rural areas, according to the BB statistics.
Seeking anonymity, a BB official said the loan-to-deposit ratio in agent banking was only 34.18 per cent in the Q4 in 2022. On a positive note, there had been a 5.22-percent increase in the loan-deposit ratio since September 2022 quarter, indicating that investment through agent outlets is gradually getting a stronger tailwind.
"The agent banking plays an instrumental role in reshaping socioeconomic activities in the rural areas by empowering specially the women, once the most neglected segment in rural society," the central banker says.
The number of female accounts shot up 26.25 per cent while the number of rural accounts went up 24.33 per cent y-o-y in December 2022, the official adds.
Bangladesh Bank introduced agent banking in Bangladesh in 2013 with a view to providing a safe alternative delivery channel of banking services to the under-served population who generally live in geographically remote locations that are beyond the reach of the formal banking networks.
Customers can avail various banking services, including deposits, loans, foreign remittances, and payment services (such as utility bills, taxes, and government social-safety benefits) through agent-banking outlets.
Managing director and chief executive officer of Dutch-Bangla Bank Limited (DBBL) Abul Kashem Md. Shirin said more than 50 per cent of inner remittance the bank earned through agent banking. "So, it shows how important instrument it is for our bank."
Another most important part is around 50 per cent of the agent-banking clients are women, and the number is growing gradually. "People's trust in agent-banking system is growing, which helps flourish the financial- inclusion mechanism as there is no difference between core banking and agent banking," he added.
When contacted, deputy managing director (agent banking wing) of Al Arafah Islami Bank Limited Abed Ahmed Khan said the main objective of this financial-inclusion instrument is to bring unbanked people under the banking system.
"We have collected deposits amounting to Tk 37 billion through our 708 outlets across the country and around 1500 people are included in the agent banking per day, which is remarkable," he said.
He says they have planned to raise their investment in the remote areas through the agent-banking networks in coming days to contribute further in socioeconomic development in the rural areas.