Bangladesh Army is likely to be engaged in a new metro rail development project in the city's corridor as per a recommendation made in 20-year transport plan.
Though the Army has no experience in implementing or developing the mass transit system, sources said, the Prime Minister's Office (PMO) approved a proposal for engagement of the armed forces members in the project last month.
They said a Bangladeshi private company has already submitted a proposal to the Ministry of Road Transport and Bridges (MoRTB) and showed interest to work on mass rapid transit line-2 (MRT-2) along with Army.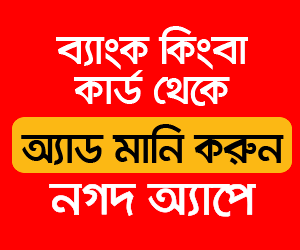 According to 20-year Revised Strategic Transport Plan, five MRTs and two Bus Rapid Transit Lines will be developed in the city by 2035 to ease traffic congestion. Of them, MRT 1, 5 and 6 are in progress with the support of Japan International Cooperation Agency (JICA).
Sources said engagement of Army in the proposed MRT-2 project will help speed up the process of its implementation.
The private company also proposed that the MoRTB issue a request to engage Army in the MRT-2 project on deposition.
Special Works Organisation (SWO), engineering wing of Bangladesh Army, has so far been engaged in a number of projects including consultancy and construction work by the government.
It has worked as a construction supervision
consultant (CSC) for the approach road and service area development work of Padma Multipurpose Bridge project and two package works of Dhaka-Mymensingh four-lane project.
It has also been appointed as the CSC of Padma Bridge Rail Link project which remains pending due to fund constraints. Besides, SWO worked on Hatirjheel project and Banani flyover project.
When asked about the private firm's capability to develop metro rail, Managing Director of Contech Limited Md Masud Reza said an Indian consultancy firm which has already been working with MRT-6 has also been engaged with the project.
He said an initial study proposed shifting MRT-2 from Mirpur Road to Saat Masjid Road through Ring Road for avoiding hazards during construction and cover bigger catchment of area.
Major General Abu Syeed Mohammad Masud, Chief Coordinator of CSC of PMBP, said Army has already proved its ability to ensure quality work and complete projects in time.
About the ability of army in metro rail construction, he told the FE at his office that Army works methodically which has helped in achieving technical experiences in many new avenues including the metro rail project.
According to Contech proposal for MRT-2, it will start from Gabtoli bus terminal and cross the Border Guard Bangladesh (BGB) headquarters through Ring Road, Mohammadpur and Saat Rasta to reach Kamalapur Railway Station.
RSTP has proposed setting up the 40-km MRT-2 line from Gabtoli to Sayedabad through Mirpur Road to carry 1.0 million passengers per day.
Dhaka Transport Coordination Authority (DTCA), which is the coordination authority of city's all transport related issues and projects by law, has yet to receive any proposal in this regard.