Asian countries can achieve higher economic growth if they take innovation steps to develop Small and Medium Enterprises (SMEs), said Industries Minister Amir Hossain Amu.
"SMEs considered as a vital sources for achieving higher economic growth in the world. The Asian countries can move forward to achieve the sustainable economic growth through SMEs," he said.
The minister said it while speaking as the guest of honour at the inaugural session of the "21st International Conference on SMEs (ICSME)" at New Delhi in India on Thursday.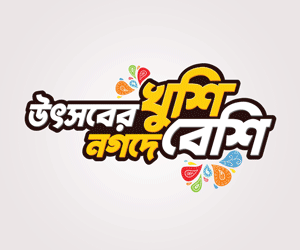 World Association for Small and Medium Enterprises (WASME) organised the two-day conference, reports BSS citing a press release.
Indian Vice President Venkaiah Naidu attended the session as the chief guest.
Amu said there are a lot of opportunities in the SME sector for creating employment and alleviating poverty.
In the developed and developing countries, he said, SME sector is playing a vital role to achieve higher GDP growth.
among others, Indian Micro, Small and Medium Enterprise (MSME) Affairs Minister Giriraj Singh and Trade and Industry Minister Suresh Prabhu and Trade, Industry and Cooperative Minister of Mauritius Soomilduth Bholah attended the inaugural session.