Bangladesh is celebrating the International Customs Day along with 179 member countries of the World Customs Organization (WCO).
The theme of the day this year is -"A Secure Business Environment for Economic Development," reports UNB.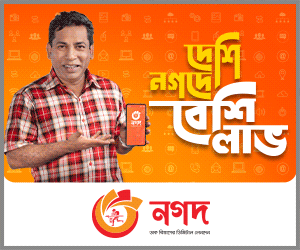 National Board of Revenue (NBR) has taken elaborate programmes to observe the day in a befitting manner.
The NBR chairman Md Mosharraf Hossain Bhuiyan said on Thursday the day will be observed in a festive mood with holding a rally.
On the occasion of the international day, the NBR chief said, "We will not provide tax exemption facility on the face basis. It will not be discriminatory for taxpayers," according to FE report.
People will seek tax benefit, referring to such facility given to others, he added.
However, he also pledged to launch surveys for finding new taxpayers in businesses and other sectors for expanding tax net.
A seminar is scheduled to be held in a city hotel today (Friday) to discuss the theme, with Finance Minister A M A Muhith as the chief guest of the programme, the report said.
The international customs day is being observed from 2009.
Meanwhile, President Abdul Hamid and Prime Minister Sheikh Hasina issued separate messages on the occasion wishing the success of all programmes marking the day.