As part of expanding its global footprint, Bangladesh's fast-growing pharmaceutical sector is looking for opportunities in Qatar, ording to a report by www.thepeninsulaqatar.com.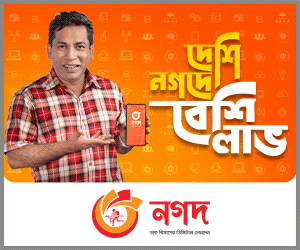 A "Meet the Bangladesh"event held at Doha Bank headquarters, discussed potential Bangladesh-Qatar partnership possibilities in the pharma sector.
Bangladesh pharmaceutical industry has been making tremendous progress over the past few years. Bangladeshi drugs and medicine is now being exported to more than 140 countries around the world and leading players are making forays into the most regulated markets of Europe, USA, Canada and Australia, Ashud Ahmed, Bangladesh's ambassador to Qatar, told The Peninsula.
Recently, WTO/TRIPS has extended the pharma patent waiver period till January 2033 for Bangladesh and other LDC countries which will help further strengthen their pharma capabilities.
"As the sector attracts large investments, more companies are now getting certified by the global regulatory authorities. with government initiatives and policy support, Bangladesh has huge potential to emerge as a global generic drug hub. Besides, the pharma sector of Bangladesh is preparing for large scale production of bulk drugs as country's Active Pharmaceutical Ingredient (API) Park is now almost ready, and this will make this sector more competitive", said Nazmul Hassan, Bangladesh Association of Pharmaceutical Industires (BAPI).
The event was well-attended by leading corporates who were keen to hear more about Bangladesh- Qatar bilateral relationships and to explore further business opportunities with Doha Bank.
Addressing the event, the Bangladesh's ambassador gave insight on Qatar Bangladesh bilateral relationships, the role of Bangladeshi people in Qatar economy in sectors such as teaching, Banking and infrastructure.
He also highlighted that there are more areas where Qatar and Bangladesh can explore such as trade, tourism and pharmaceutical industry.
Dr R Seetharaman, CEO, Doha Bank said: "Bangladesh Budget for 2017-18 had kept a growth target of 7.4 per cent with a fiscal deficit which is 5.0 per cent of the GDP.
The Bangladesh monetary policy for July-December sets a domestic credit growth ceiling at 15.8 percent, a level consistent with growth and inflation objectives."
On Qatar – Bangladesh bilateral relationships, the Doha Bank CEO said, Trade with Qatar is close to $173m in 2015-16.
In September 2017 RasGas Company has entered into a 15-year sales and purchase agreement (SPA) with Bangladesh Oil, Gas and Mineral Corporation, he further said.
It will supply 2.5 million tonnes of liquefied natural gas (LNG) per annum to Bangladesh as part of the country's efforts to diversify its export markets.
'There is immense potential of skilled and professionally qualified workforce in Bangladesh that can help Qatar in meeting its National Vision 2030 and in hosting the FIFA World Cup in 2022', he said.
There are opportunities in global generic drugs and Bangladesh is an emerging generic hub in Asia.
The Qatar- Bangladesh bilateral relationships have immense potential, he added."
Dr Yousef Al Maslamani, Medical Director, Hamad General Hospital highlighted the importance of symbiosis between people, corporations and countries in building working relationships.
S M Shafiuzzaaman, Secretary General of Bangladesh Association of Pharmaceutical Industries highlighted on the opportunities in generic drugs.
The pharmaceutical of Bangladesh size had exceeded $2bn.
There are modern factories in Bangladesh and exports are faster to leading countries in the World.
The quality standards of Bangladesh products can meet requirements anywhere in the world and products are at competitive prices.
Addressing the event, Mohammed bin Ahmed bin Towar Al Kuwari, Vice chairman of Qatar Chamber (QC) stated that the Qatar Chamber of Commerce will look for opportunities to explore trade and economic relationships between Qatar- Bangladesh with focus on Bangladesh pharmaceutical sector.
A keynote presentation on "Economic Growth and Attractive Opportunities in Bangladesh" was presented by Mohammad Shafiqul Islam, a telecom marketing professional working in Qatar.