Commerce Minister Tipu Munshi has sought GSP support from Germany for Bangladesh to face the post-LDC challenges after its final graduation as a developing nation.
He also urged the European country to increase mutual understanding between the two countries over the trade and business issues.
The Commerce Minister made the call when German Ambassador to Bangladesh Achim Tröster met him at the Bangladesh Secretariat on Monday, reports UNB.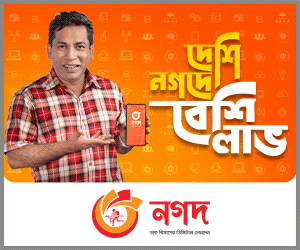 Tipu urged Germany to allow access to more Bangladeshi products to its market.
He said since environment-friendly green factories have been set up and other necessary compliances are followed here, the production cost of goods went high in Bangladesh.
The minister expects Germany to extend cooperation in giving fair prices of readymade garments from Bangladesh.
He called on German entrepreneurs to invest in 100 economic zones and 33 hi-tech parks of Bangladesh.
The German envoy praised the recent development in Bangladesh under the leadership of Prime Minister Sheikh Hasina and said Germany would continue its assistance to Bangladesh in its development journey.