Bangladesh will graduate as a developing country from the status of a least developed country (LDC) in March.
A senior minister of the government came up with the assertion in Dhaka on Sunday after emerging from a meeting with a former World Trade Organisation (WTO) chief.
"Our country has already complied with the three criteria to become a developing country," said Commerce Minister Tofail Ahmed.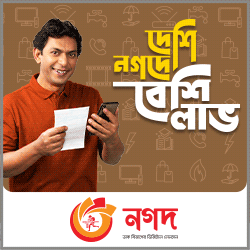 Earlier, he held a views-exchange meeting with WTO's former director general (DG) Pascal Lamy at the secretariat.
The commerce minister also hoped that the United Nations Economic and Social Council (ECOSOC) will announce Bangladesh's graduation from the LDCs in its next evaluation meeting in March.
"So, Bangladesh will be turned into a developing nation in 2021 when the country will celebrate its 50 years of independence," he added.
A country has to comply with the criteria -- per capita income, human assets index and economic vulnerability index of ECOSOC to become a developing nation.
BSS says per capita income of Bangladesh rose to $ 1,610 while human assets 70 per cent and economic vulnerability 26 per cent.
Mentioning that the European Union (EU) has been providing Bangladesh GSP facilities under every things but arms, as the member of LDCs, Tofail expected that after the graduation they (EU) will offer GSP plus facility.
He also sought cooperation of Pascal Lamy in the process.
Commerce Secretary Shubhashish Bose, WTO cell Director General Munir Chowdhury and Additional Secretary (Export-II) Tapan Kanti Ghosh were present.