ADB projects 6.6pc GDP growth for Bangladesh in FY23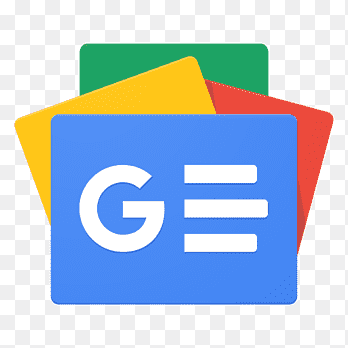 For all latest news, follow The Financial Express Google News channel.
The Asian Development Bank (ADB) has projected 6.6 per cent economic growth for Bangladesh for the current fiscal year (FY23).
Country Director of the ADB to Bangladesh Edimon Ginting has noted that the overall trend of the country's economy is 'positive'.
"The overall trend of the economy is still positive. But, if you can make the right policy, then you can make the economy stronger going forward," he said while responding to a volley of questions at the Bangladesh Resident Mission of ADB in Dhaka on Wednesday.
The ADB country director was speaking at the launching of the Asian Development Outlook 2022 Update "Softening Growth and A Darkened Global Outlook, Regional".
Senior Country Specialist of ADB Soon Chan Hong made a power-point presentation while ADB Deputy Country Director Jiangbo Ning and Team Leader of the External Affairs Gobinda Bar were present, among others, on the occasion.
According to the Asian Development Outlook (ADO), an annual publication produced by the ADB, 2022 update, Bangladesh's GDP is expected to grow by 6.6 per cent in the fiscal year (FY23).
The moderately lower growth forecast reflects slower domestic demand and weaker export prospects due to slower growth in advanced economies.
Inflation is projected to rise from 6.2 per cent in FY2022 to 6.7 per cent in FY2023.
The current account deficit is expected to narrow from 4.1 per cent of GDP in FY2022 to 3.6 per cent of GDP in FY2023 as imports slacken and remittances increase. The main risk to this growth projection is a slowdown in exports caused by global uncertainty over the prolonged war in Ukraine.
"The last year was a great year for Bangladesh as the GDP growth reached 7.2 per cent up slightly from 6.9 per cent in the FY21 supported by a broad-based recovery in economic activities with rapidly rising external and domestic demand," added Ginting.
Replying to a question, he said that attaining 6.6 per cent growth would still be good at this time of difficulties adding that the lending agency would be pleased if the government could surpass that estimation.
When asked whether the government should pursue the expansionary monetary policy or not, the ADB Country Director said during the COVID-19 pandemic, the focus was to support the fiscal and monetary policy.
But, the current problem of the economy of Bangladesh is widening external imbalance and for this, there is not much need for expansionary policy right at the moment.
Shedding light on some of the macroeconomic issues, Ginting said that the import costs have now declined to $1.5 billion from $3 billion in February due to the government policy while the current foreign currency reserve is sufficient enough to meet the import bills of five months.
Noting that Bangladesh did well in exports despite the hard times of the pandemic, he said that the demand for women's and children's clothing is actually rising.
"There might be a decline in growth, but Bangladesh exports will continue to grow very strongly," he said adding, "I don't see any forex crisis for Bangladesh in the near term."
Asked about the ADB's future investment plan in Bangladesh, the Country Director informed that they have a plan to provide up to $2.5 billion in support against different projects every year over the next three-year term while 20 per cent of that amount would come as budget support.
He said, in order to materialise the government's bid to turn Bangladesh as an upper mid-income country by 2031, the government needs to finance more in human resource development through digitization, more eligible people are needed to be brought into the tax net, leakage needs to be checked in tax exemptions to support growth while improvement is also needed in the tax administration.
Terming exports and remittances as the two pillars of the country's economy, Ginting opined that there is room to improve in availing more remittances by sending more skilled people abroad.
Besides, he suggested for having a much bigger and more vibrant private sector.
The ADB Country Director said the government is navigating the prolonged external economic uncertainties relatively well and has implemented appropriate policies to reduce the external imbalance.
He said turbulent times like these are also a good time to accelerate reforms that would improve the country's growth prospects in the medium term. "These reforms include improving domestic resource mobilization, deepening the financial market, and enhancing competitiveness to promote the creation of productive jobs in the private sector."
"Uncertainties in the international energy market provide a good momentum to accelerate reforms to achieve the country's climate change goals and expand domestic renewable energy supply to reduce dependence on fossil fuels," Ginting added.
The ADO 2022 Update states that private investment growth will be lower due to global uncertainty and energy shortages. With slower revenue growth and higher import costs, public investment growth will also be slower as a result of government austerity measures.
Inflation is expected to accelerate from 6.2 per cent in FY2022 to 6.7 per cent in FY2023 as price pressures increase due to the upward adjustment of domestic administered prices for all types of fuel and rising global commodity prices.
ADB has already provided $2.5 billion in loans and $7.23 million in grants to Bangladesh to address the socioeconomic impacts of the pandemic and support a rapid recovery. For the period 2023-2025, ADB has programmed about $9.5 billion for Bangladesh.