Bangladesh Bank (BB) has decided to continue with the expansionary monetary policy stance (MPS) during the current fiscal year (FY) to facilitate the recovery of the pandemic-hit economy, officials said.
The decision was taken at a meeting of the BB board of directors held at the central bank headquarters in Dhaka on Sunday, with Governor Fazle Kabir in the chair.
"Our board has advised us to continue with the ongoing expansionary monetary policy stance in the FY 2021-22 through adjusting monetary and other macroeconomic developments," a BB senior official told the FE after the meeting.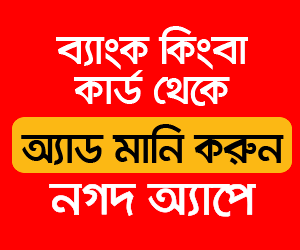 The board has also asked the officials concerned to take effective measures in the next monetary policy for enhancing the private sector credit growth in the near future, he added.
The BB's top policymaking body's latest observations came against the backdrop of falling trend in the private sector credit growth in the recent months mainly due to the ongoing second wave of the Covid-19 pandemic in Bangladesh.
The credit flow fell to 7.55 per cent year-on-year in May 2021 from 8.29 per cent a month ago, according to the latest central bank statistics. The growth was 8.79 per cent in March 2021.
It was 7.25 percentage points lower than the central bank's target of 14.80 per cent for the second half (H2) of the just concluded FY.
Talking to the FF, another BB senior official said the central bank will finalise the monetary policy for FY'22 in line with its board's advice.
"We've also collected opinions from the major stakeholders virtually to formulate the next monetary policy," the central banker explained.
The next monetary policy is expected to be announced in the last week of this month, according to the BB official.
Earlier on July 29 last calendar year, the central bank had unveiled an expansionary monetary policy for FY'21 to help revamp the Covid-hit economy.
As part of the expansionary policy stance, the BB slashed overnight repurchase agreement (repo) rate by 50 basis points to 4.75 per cent while cutting the reverse repo rate to 4.00 per cent from 4.75 per cent.
The central bank cuts the policy rates to ensure availability of cheaper funds for banks and greater flow of funds into the economy.
Besides, the bank rate has been re-fixed at 4.0 per cent from 5.0 per cent to rationalise it with the current interest rate regime.